Six years ago there was a little girl who breathed new life into my soul. My second. She makes me deliriously happy. I could just eat her up. And then, have seconds.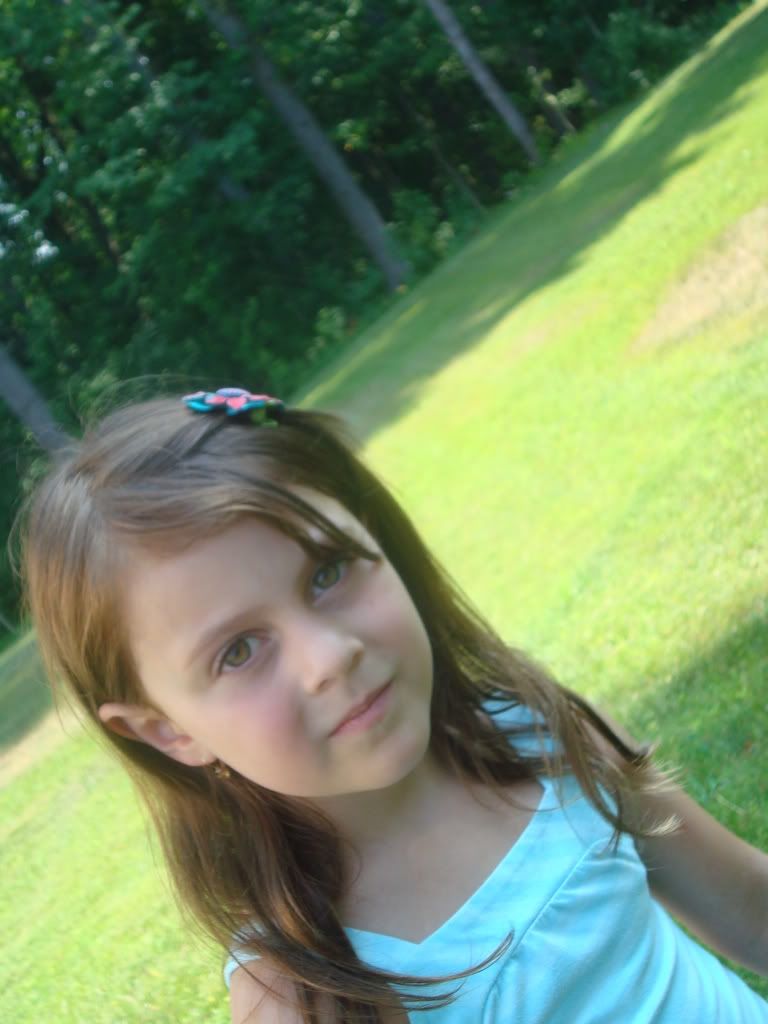 An old soul. I'm not sure if it's because she grew up next to an older sister with special challenges, but she has an empathy and a sensitivity beyond her years. When you look deep into her amber eyes, flecked with green and gold, you get glimpses of wisdom and compassion hiding beneath the colors.
Her birth, much like my first, was fast and furious. I have some kind of accelerated labors... there is a name for it, but it escapes me. All it means to me is "never enough time for an epidural." The most heinous 6 words in the English language when you're in the throws of labor.
But, the pain was worth it. All 8 lbs, 6 ounces of her. My biggest baby by far. Big baby. Big heart. Big joy.
You love all your children equally. They are all special. And each have a special little place in your heart where you treasure what makes them different from each other. With CB, she was my first. There is always a special place for the first because that baby is the one who makes you a Mother. Though Pink was technically my
second
child, she was the first with my husband, Dr. Fabulous. She was HIS first. And there were 9 years between Pink and CB so even for ME everything felt fresh and new and uncharted and scary and exciting...just like a first.
Pink's the kind of girl who doesn't stand out in a crowd. She's not loud, gregarious, charming, theatrical, or exceptionally physically stunning in the way that draws attention. She is quiet, courteous, mannerly, kind, mindful, deliberate, sensitive. It's when someone takes the time to notice her that they see her gifts. Not the extroverted gifts, but the ones that travel silently, like grace, like a current of water, like the fragrance of flower. They touch you tenderly, almost imperceptibly.
When Dr. Fabulous came into my life loving CB and I it was a fresh start. Then, Pink came along and it was a second child. A sister to CB. A new baby after almost a decade of aching for one. Not really a second chance at
motherhood
, but a chance at a different
type
of mother-daughter relationship that I had not yet experienced. Though CB and I have a closeness I could never achieve with anyone else, there is something missing. Pink and CB are so different in many ways and I am blessed to have them both in my life. Showing me all the different ways to love and be loved. I am so lucky to have one child who is silent, fragile, and who has been with me through some dark times and another child who is verbose, healthy, and ushered me into new light.
So what does a newly 6 year old little girl pick to do on her birthday? Well, her dad took a day off of work and they went to see
The Last Airbender.
We then all went to the pool where we had a blast in the water for 3 hours!
Pink got to pick her favorite restaurant for dinner... Chinese.
She loves Wonton Soup, fried rice, and Avocado Chicken...and drinking her ice water from a pretty tea cup.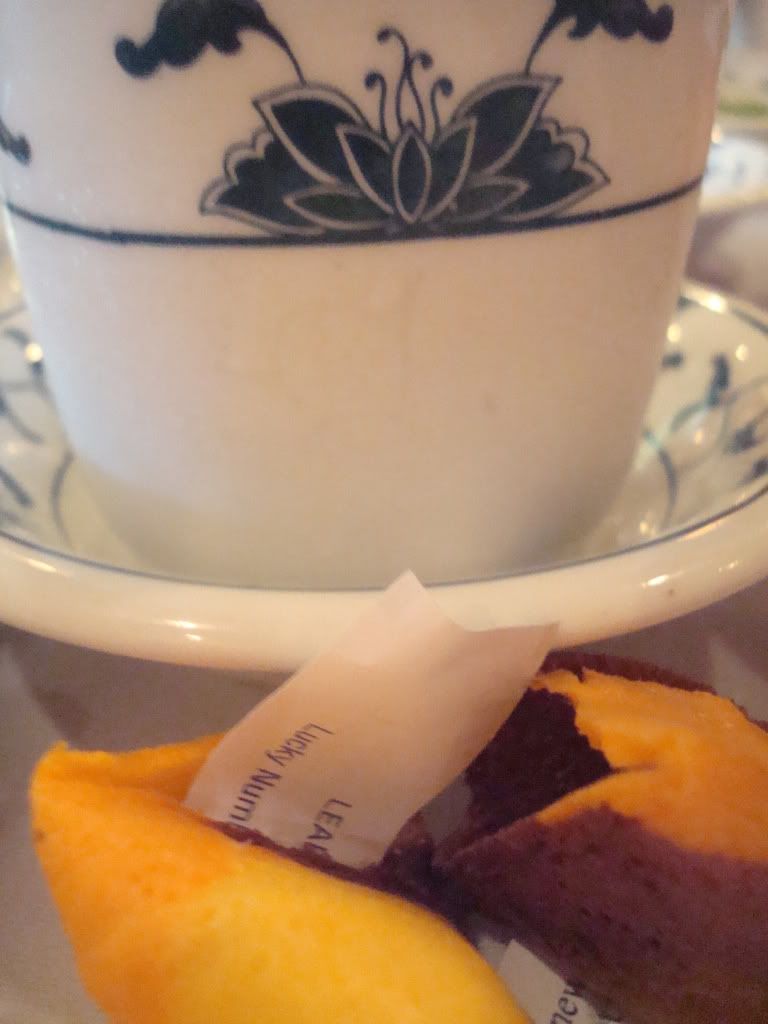 Is a birthday complete without ice cream and rainbow sprinkles? I think not!!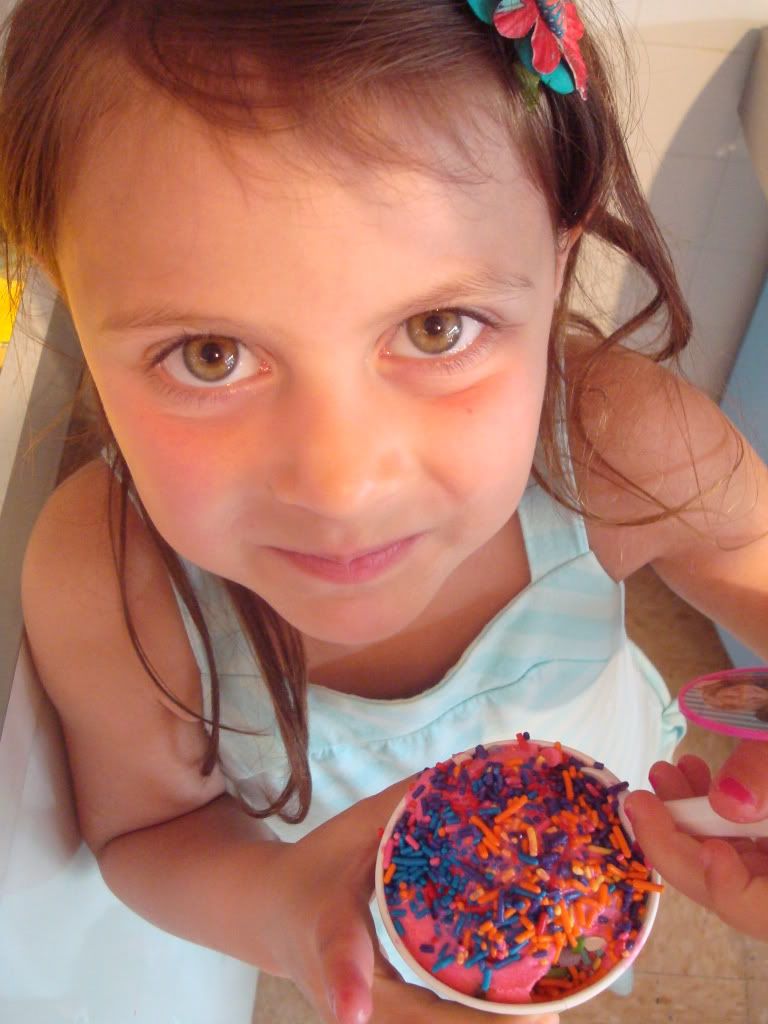 They all selected Cotton Candy ice cream which was loaded with so many artificial colors they were all pooing hot pink craps the next morning.
BAD mommy!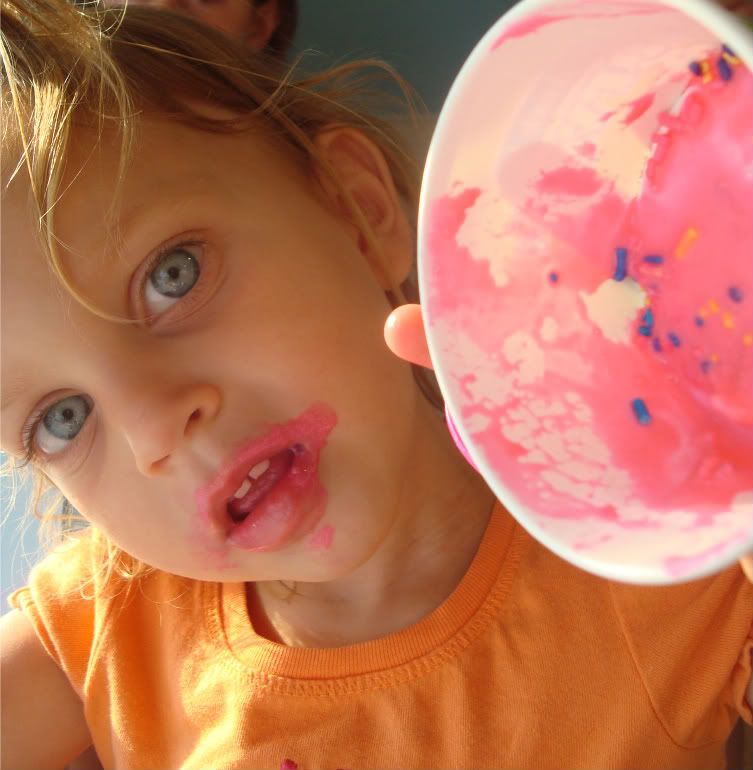 It was a fun birthday. It's been a fun 6 years.
Here's to appreciating the seconds of our lives.
The second time around.
Second chances.
Second winds.
Second helpings.
Second guesses.
The final seconds of the game.
Second to no one.
I love bringing home seconds.