It was a weekend of fundraisers for us, which was nice because we had two date nights out in a row. Completely unprecedented! First, Friday night we attended a beautiful venue on the water to sample fine cuisine from some of Jersey's top restaurants along with wine, beer, and live music. Saturday night we attended "Cake Jam" sponsored by an organization that works with abused children, adolescents and their families.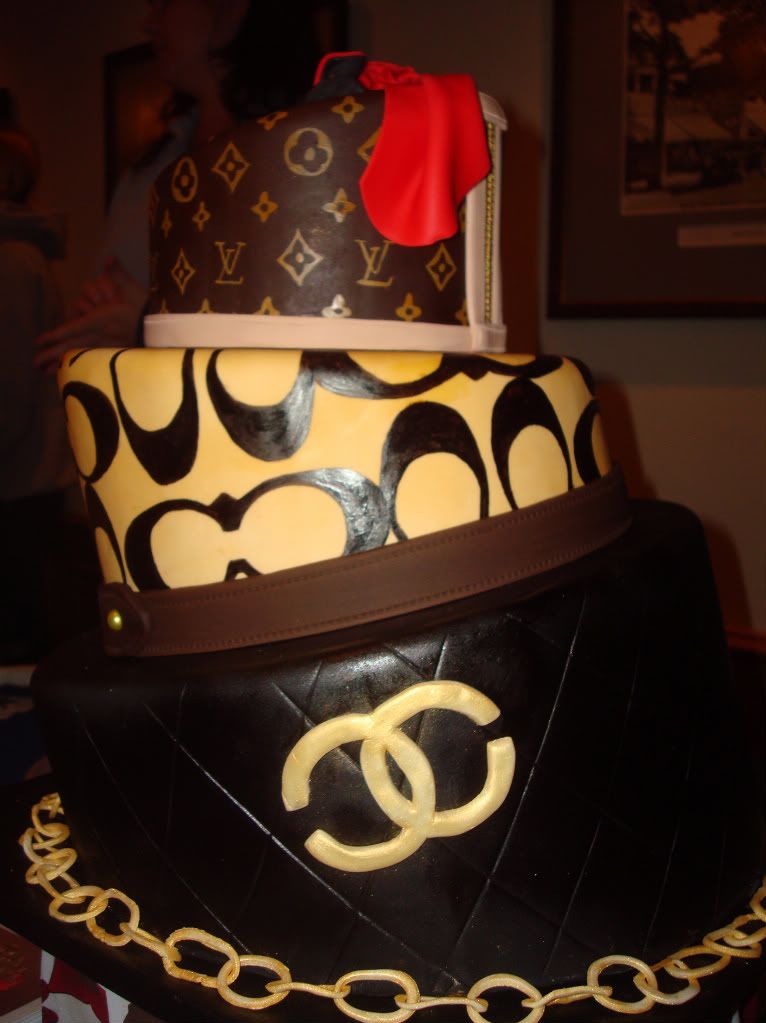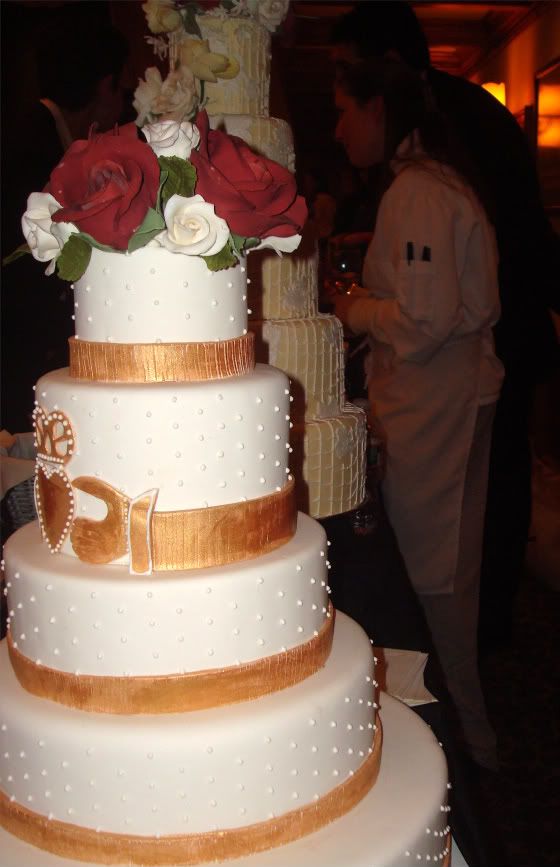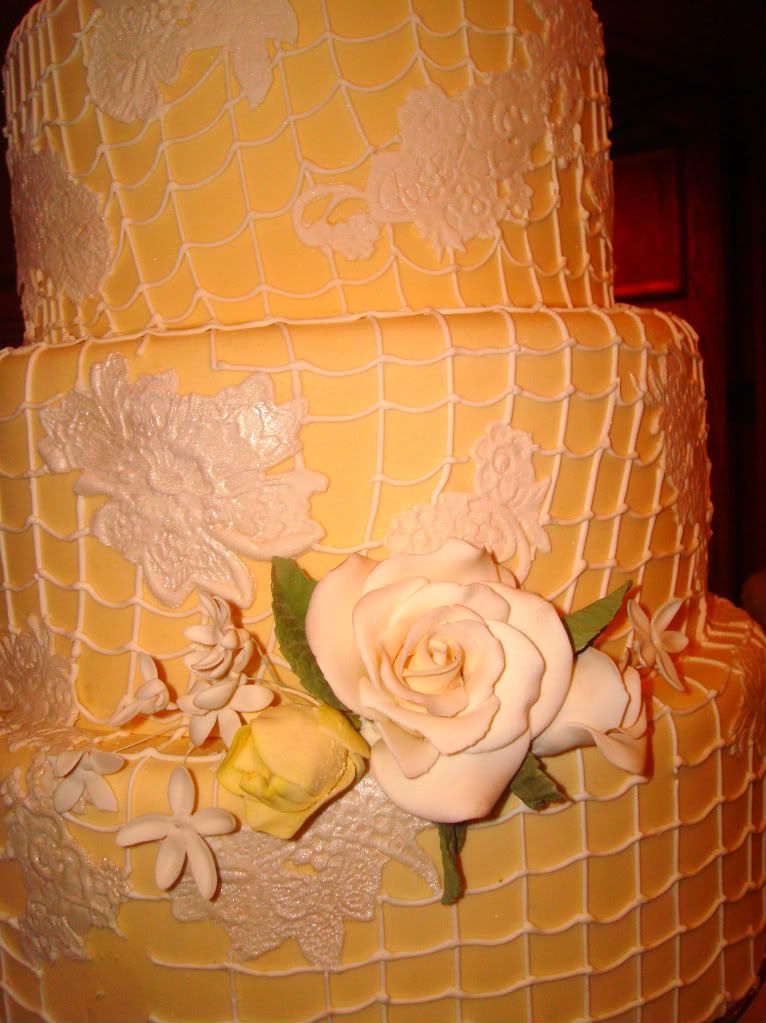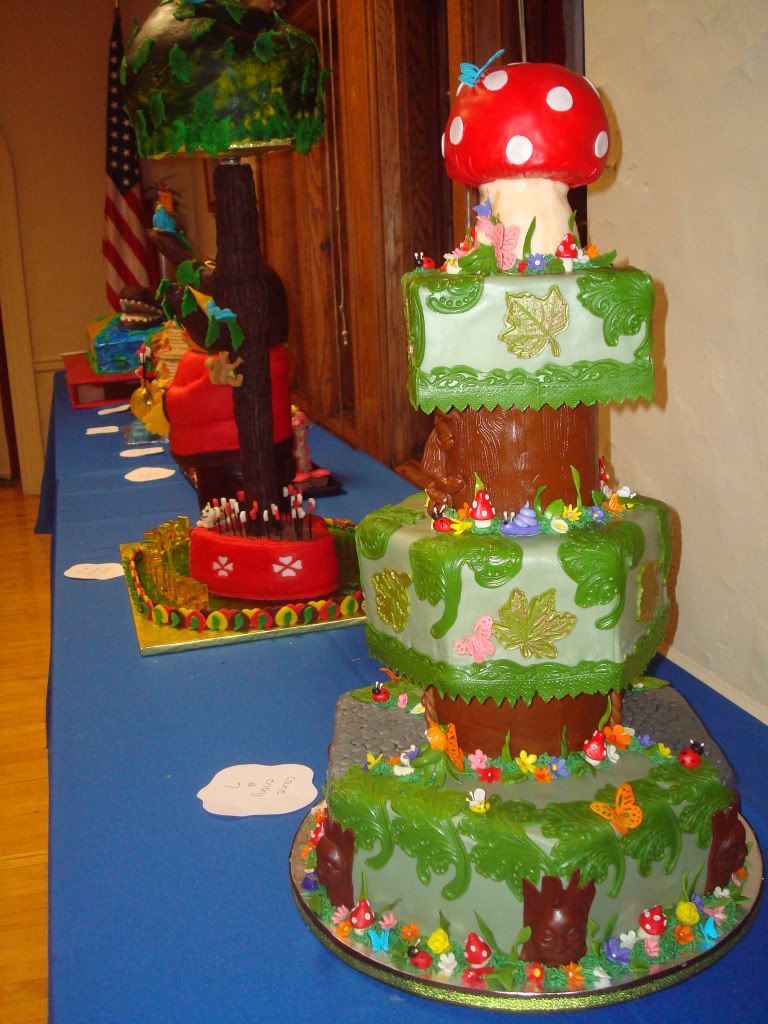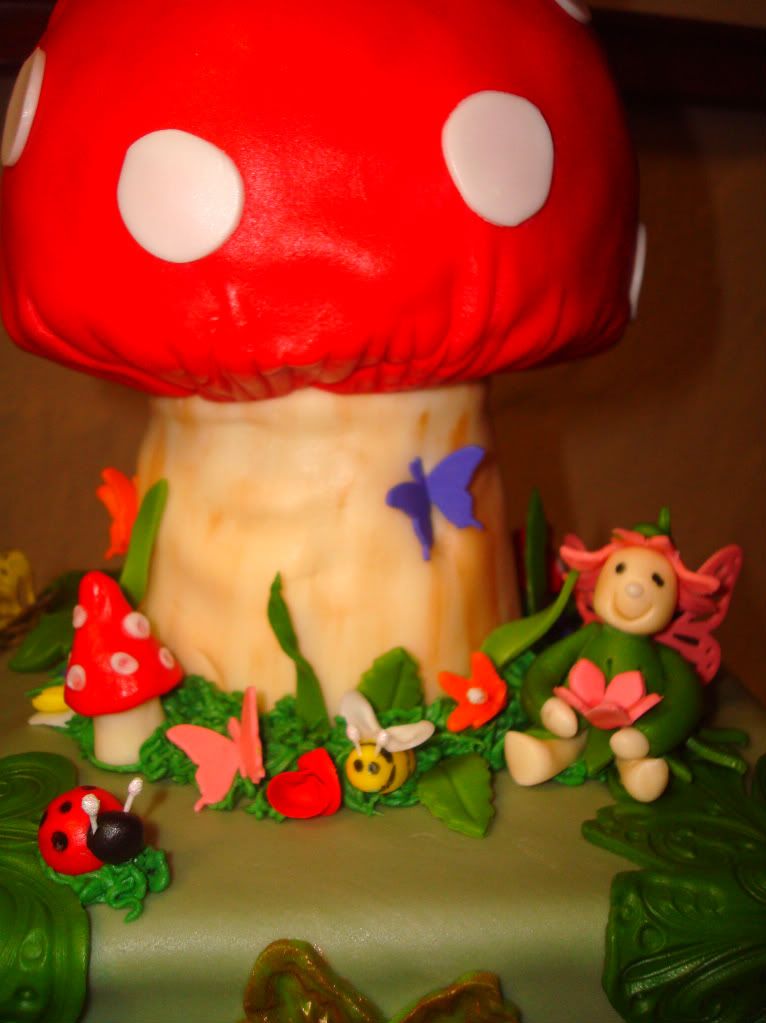 The Cake Jam was really neat because the event showcased many of Jersey's finest bakers displaying their amazing cakes and pastries, all there for sampling! As you went around and ate your face off, you could mingle with the 2 celebrity guest judges of the Cake War Contest. If you ever have watched the Food Network's reality show
Cake Boss
, you'll know these guest judges well. Buddy (the "star") was not there, but his sister Grace and another baker/family member Mauro were in attendance.
Let me tell you something about these guys: They are
good people
. First of all, they were
not
getting paid to do this and there was no "personal connection" to get them there... simply a cold call from the agency hosting the event. There were also no cameras rolling (not filming currently). They apparently do a bunch of charity events, they had one the night prior, and then this one, and Mauro STILL has to get up the next morning after getting in after midnight and go to the bakery to, you know, BAKE, 'cos that's his job. I mean, these guys were just bakers before their fame; never sought out anything more. Just average Joes. Now here they are, sort of celebrities, and has it gone to their heads? Nope. Not one bit.
Buddy's sister Grace is amazing. Even more beautiful in real life, she made eye contact with everyone, had a warm smile, and kind words of thanks. I heard that they had wonderful interactions with the kids who attended the event. I was able to witness one. In a quiet room with no cameras and few people, Grace was introduced to a young teenage boy playing magnificently on the piano. He was visually impaired and I believe had some other issues, my guess is he was on the spectrum. His talent was amazing. His father had bid and won the primo auction prize: Taking 6 people to the Cake Boss's Hoboken bakery to bake a cake with Buddy himself and spend the day with them. Grace sat next to this young boy and the way she interacted with him was magical. I'm totally in love with this woman. Her comfortability, her joy, her kindness, her understanding, her humor. I was so impressed and really moved by the genuine interaction she had with this boy. Others might have felt awkward, not known what to say or do. She was all heart. His smile lit up the whole block. So did his father's as he watched.
These guys at the bakery didn't expect fame, but when they got it, I do believe they stayed grounded and you can tell they are trying to do good with the opportunities they have had the past few years. Not becoming self-absorbed money mongers, but choosing instead to give back to the community and spread joy and love even at the expense of sleep and their own personal time.
It's nice to see people staying "real" and being reminded that we're all human. And it is what we DO with our humanity that matters most.