The excitement this week? Tink turned five. FIVE.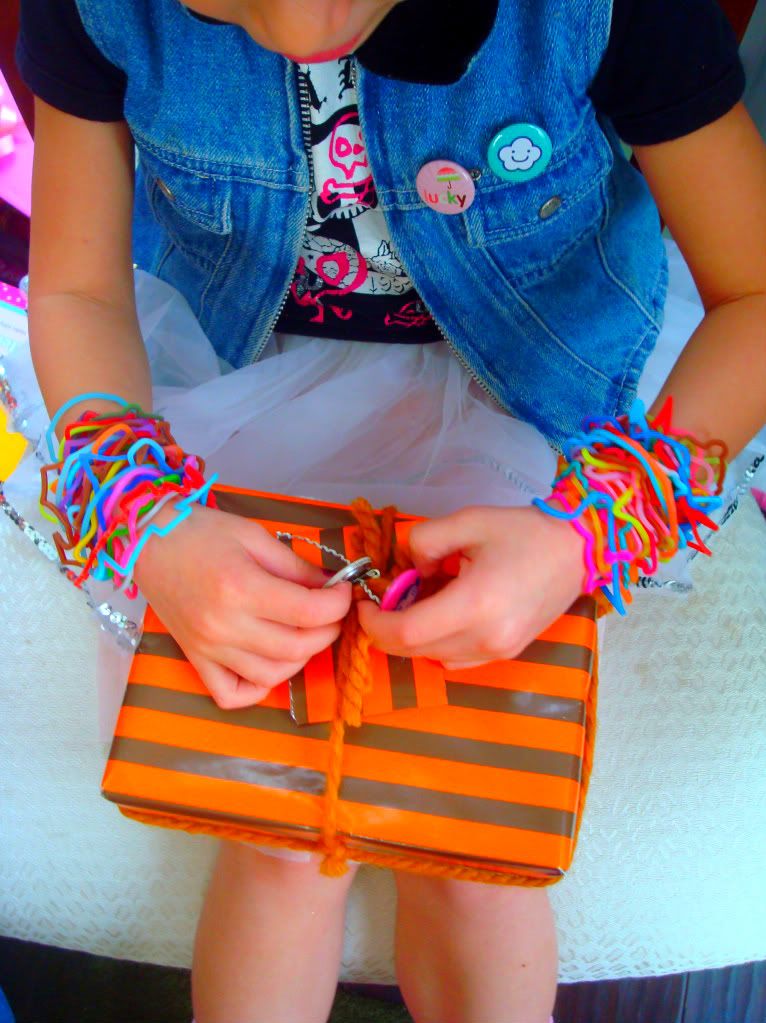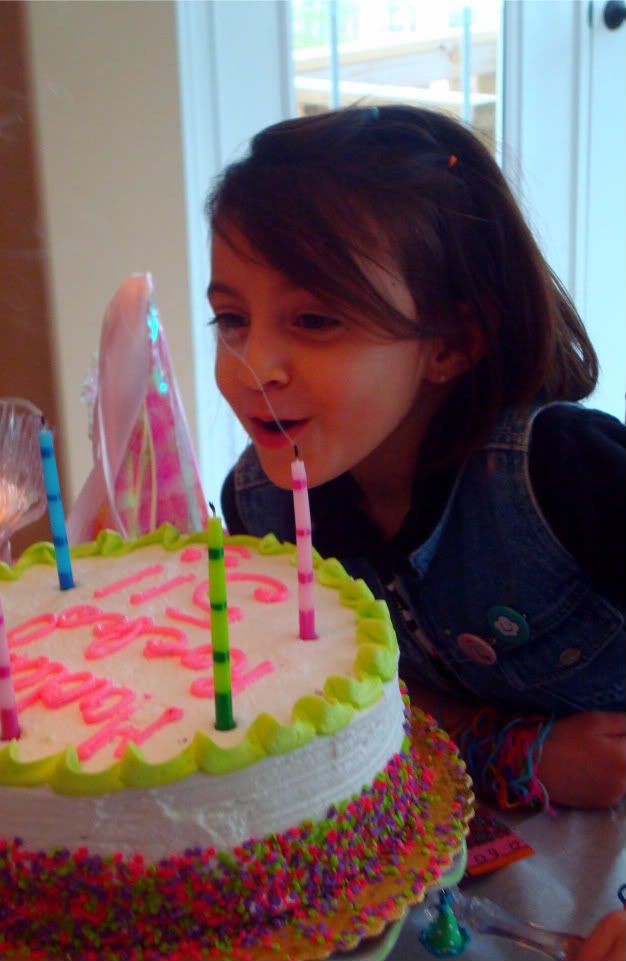 I suppose I say this every time one of my children has a birthday but... it's going so fast. Next fall, she's off to Kindergarten. I'm already saddened by that, but she is so ready. As she says whenever we go to a new place or have a new adventure:
"I'm ready for my close up!!"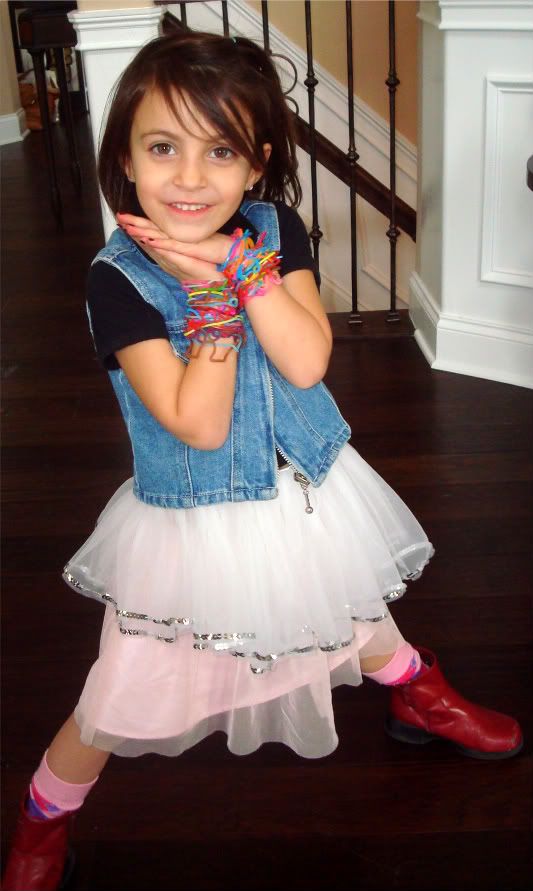 Tink's favorite thing to do is look at herself in the mirror. She could gaze upon herself for hours as she poses and sings and makes faces. She fascinates herself. She is the cuddly one, folding herself up to the size of an envelope to sneak in your lap. Climbing between the warm sheets first thing in the morning to snuggle. Her chameleon eyes... you can't figure out what color they are. One moment brown, then the light hits and they turn deep emerald. Her big huge personality fits in a tiny waif-like form, prancing around on tip toes like a ballerina. Sharp as a tack, cute as a button, eager to learn, quick to imagine, happy to be, completely carefree.
Tink is the "middle child." Technically, I suppose. It's sort of hard to find the middle of 4, but since CB is about a decade older than the rest of the girls, and the three others were born right in a row... boom, boom, boom, that puts Tinkie smack in the middle. However, whatever "middle child syndrome" is, she does not have it. Just like "No one puts Baby in the corner" -
"No one puts Tink in the middle."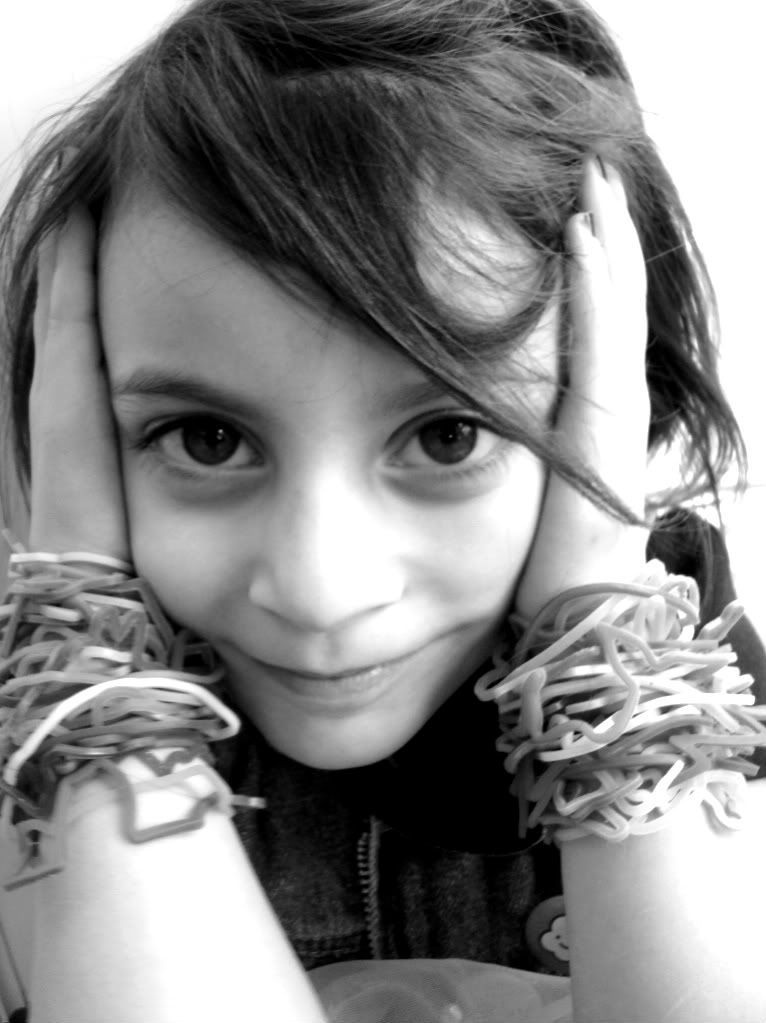 She's infectious and sprightly. Draws attention where ever she goes. The boys in her preschool become infatuated with her, but she could seriously care less. She is confident, content, and has no need to impress or seek attention or approval. She knows her own mind. Always verbose, Tink was speaking in 10 word sentences at only 14 months old, so it never seemed like she was toddler. She went from infant to 5 year old and skipped everything in the middle. She is loving, highly existential, and deeply moved by theatre and music. Her favorite musical is Les Miserables and her dream is to be little Cozette singing "Castle on the Cloud" on stage. Too bad the girl can't carry a tune, but she sure can get into the theatrics of performing. She apparently is married to Pat Monahan from the band "train" but I think he is entirely unaware of this arrangement.
I love this girl. I mean LOVE her. There can't be a world without Tink in it. She was always destined to be. She was always destined for us, this family. Fitting right in, sandwiched between a quiet and differently-abled teen, a sensitive, empathic 6 year old, and a rambunctious, energetically wild 3 year old. Stuck in middle, there she is. My Tink.
Happy 5th birthday sweet girl. You will always be my rock star.