Spring is in the air, but the Jersey weather sure ain't matching. We'll have a day or two that is nice a warm. A tease, really. Then we're back to chillier, overcast days and/or wind and/or rain. The thing about Jersey weather? You go from a cold winter to a hot, humid summer without much more than a few nice spring days in between. It's a rip off, but hey... it makes you appreciate what you can get. At least, everything
looks
pretty.
'Tis the week for egg hunts and spring concerts and coloring eggs. We've had a very busy week with playdates, children's theatre, visits to family, doctors appointments, and IEP meetings.
Tinkie's Pre-School Spring Concert. This was after the "Rockin' Rabbit" number.
Last weekend was packed and this weekend will prove the same. But busy beats boredom. I can't stand boredom. It's quite ...boring.
Our windy easter egg hunt last Saturday was a hit.
I had to take all four girls alone. This was a bit intimidating, but I just chose my attitude and stuck with my choice. My attitude was "Everything will be great!" And it was. CB was okay, though not completely thrilled about being out. She hung in there, a bit whiny and tried to be uncooperative, but I held my ground. The hunt was short and sweet due to the impending rain which fell minutes after we got into the car. That was good though. Short and sweet is what you need when alone with 4 kids in a wide open field. We saw lots of friends there from Pink's school and Tink's new playgroups which was cute.
Rella was the only one not afraid to approach this stellar lookin' easter bunny. But, as you can tell, she is not thrilled. Or maybe, she wasn't
fooled.
Palm Sunday was spent with the Dr. Fabulous side of the family. Since we rotate years spending Easter with his side and my side, it is nice to have Palm Sunday to get together on the "off years" when we don't go up on Easter.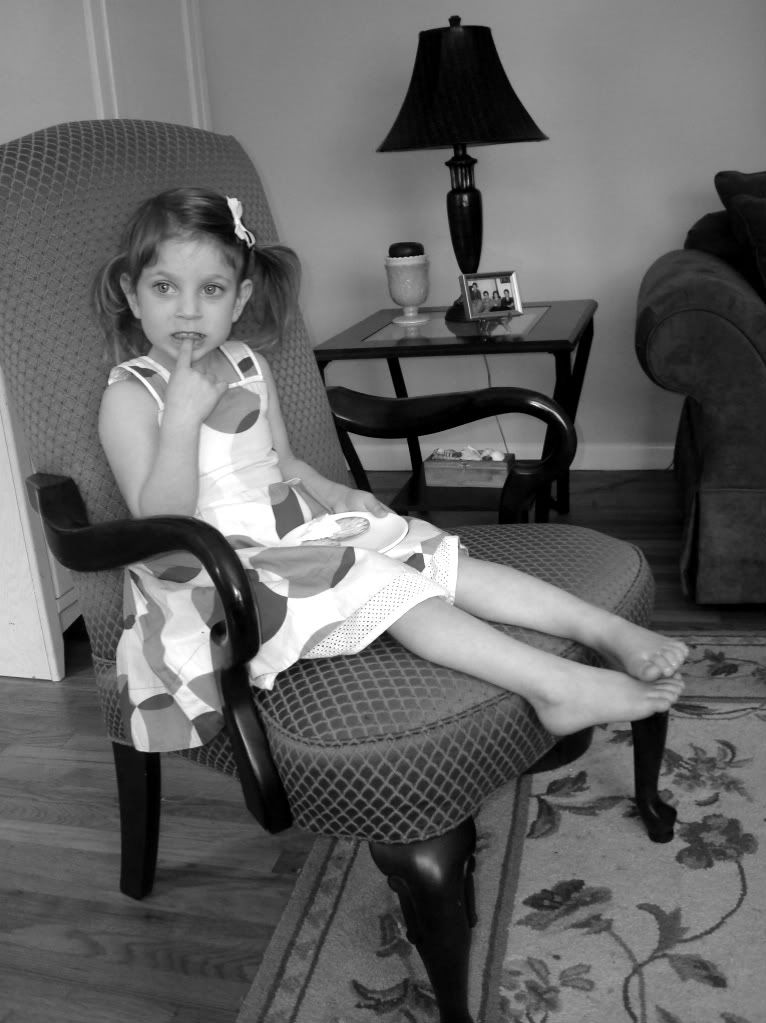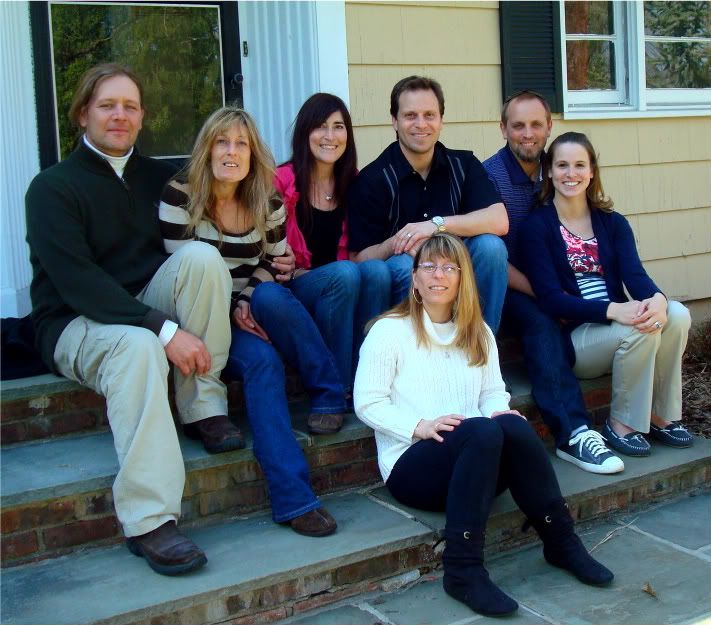 My mother-in-law is an amazing cook. I mean, AMAZING. I always leave there ready to explode. Good thing we could run around outside to burn off some extra calories.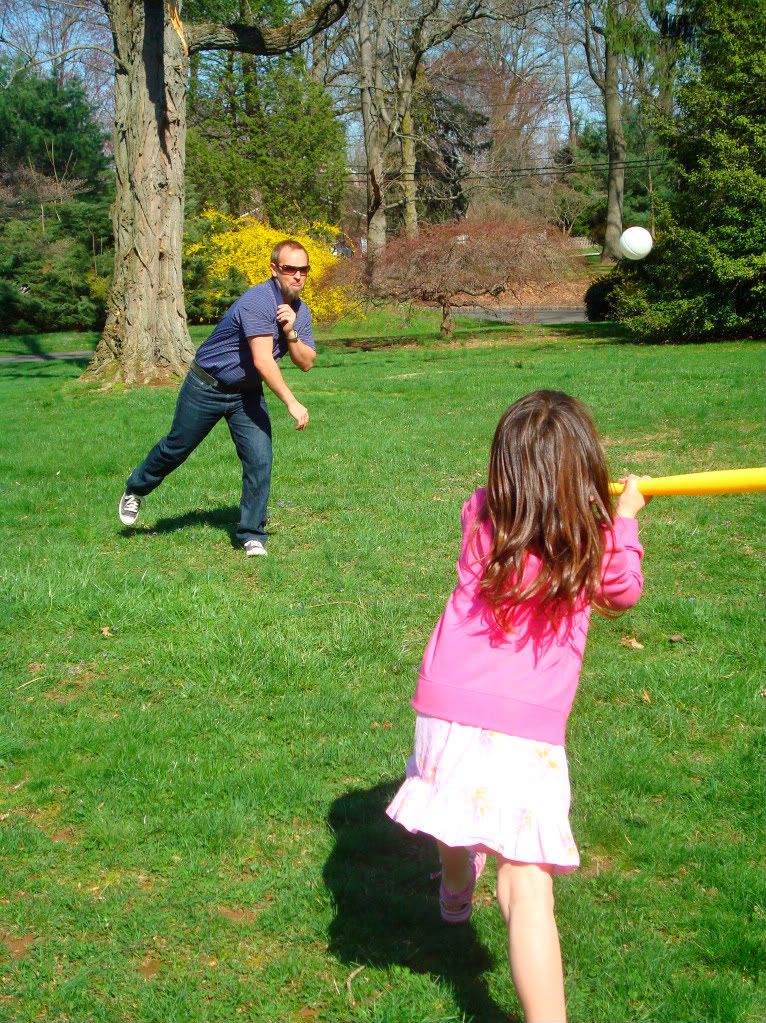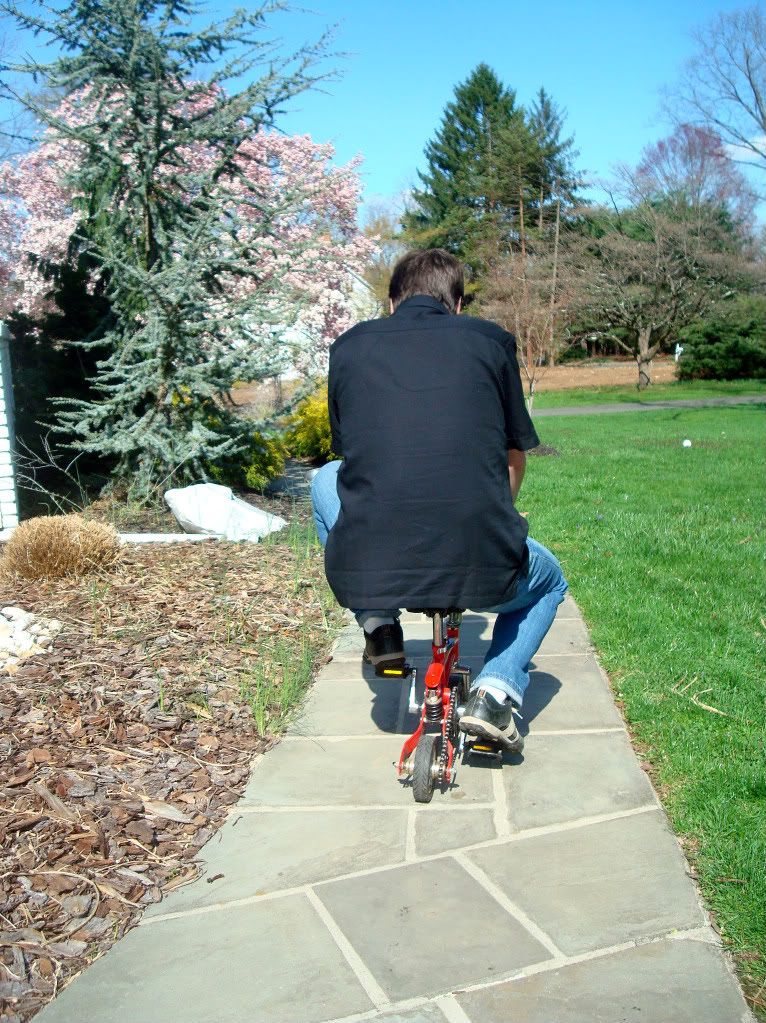 My Easter gift to myself? I finally broke down and bought a new point-and-shoot camera to replace the one I've hated and complained about for over a year. Panasonic Lumix baby. Can't wait. It should be arriving next week in the mail. So for now, enjoy these fuzzy photos I need to spend hours doctoring up on an editing site. Hopefully, the new one will be kick ass! I just wanted something decent for CB's upcoming PROM.
Dr. Fabulous told me that now that I have my new camera, I'll be off to obsess about something else I can't live without. It took a whole 24 hours before I realized he was right.
I hate my old, out of style, crooked glasses. I really need new ones.