If we are facing in the right direction, all we have to do is keep on walking. ~

Buddhist Saying
Under a dome of clear azure sky on a perfect 70 degree day, we come together. The old and the young, the neurodiverse and the neurotypical; we come together. Drawn to a central nucleus like foundling electrons, we spin, we are abuzz with vibrations. We transform from one into many, from many into one. We represent with a sole purpose- a
soul
purpose.
Today, we walk.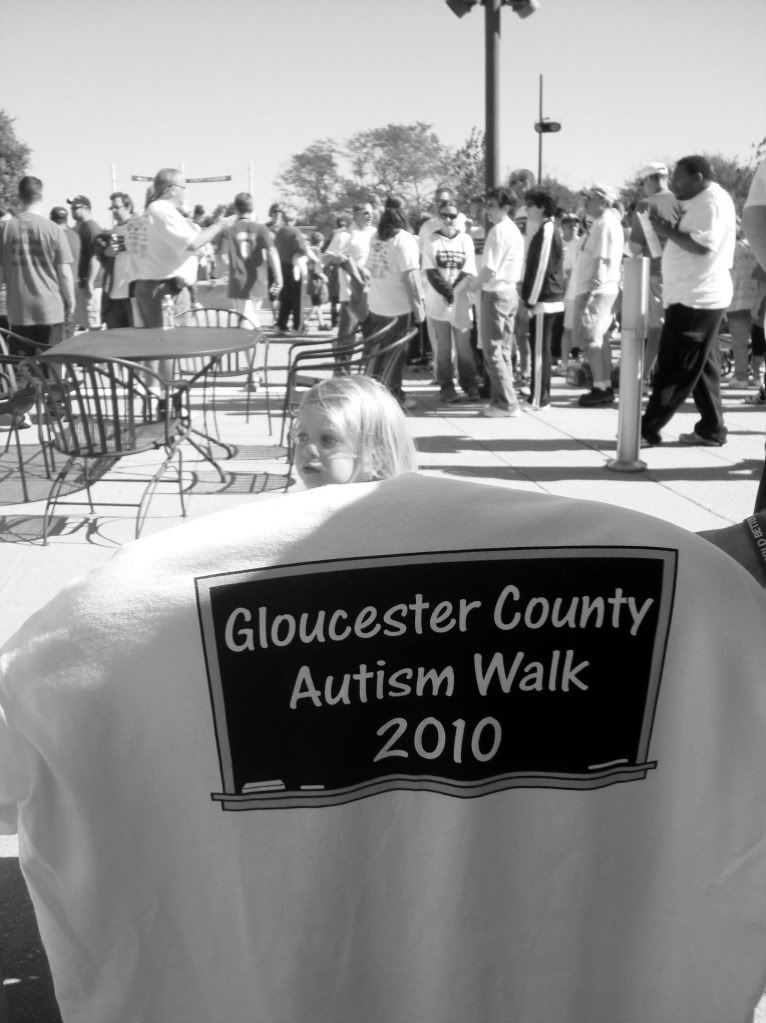 We walk, one foot in front of the other, one step at a time. Moving forward. Each walks alone with purpose, and together with greater purpose.
In times of hope and in times of need people have always come together. It is a human behavior as old as humanity itself. We find in coming together a sense of purpose, pride, camaraderie, spirituality and protection from adversity.
We come together to unite, to rally, to celebrate, to grieve, to witness and be witness to, to change, to protest, to triumph, to pray, to build and to rebuild. There is, and has always been, a power in numbers and a strength in community goals.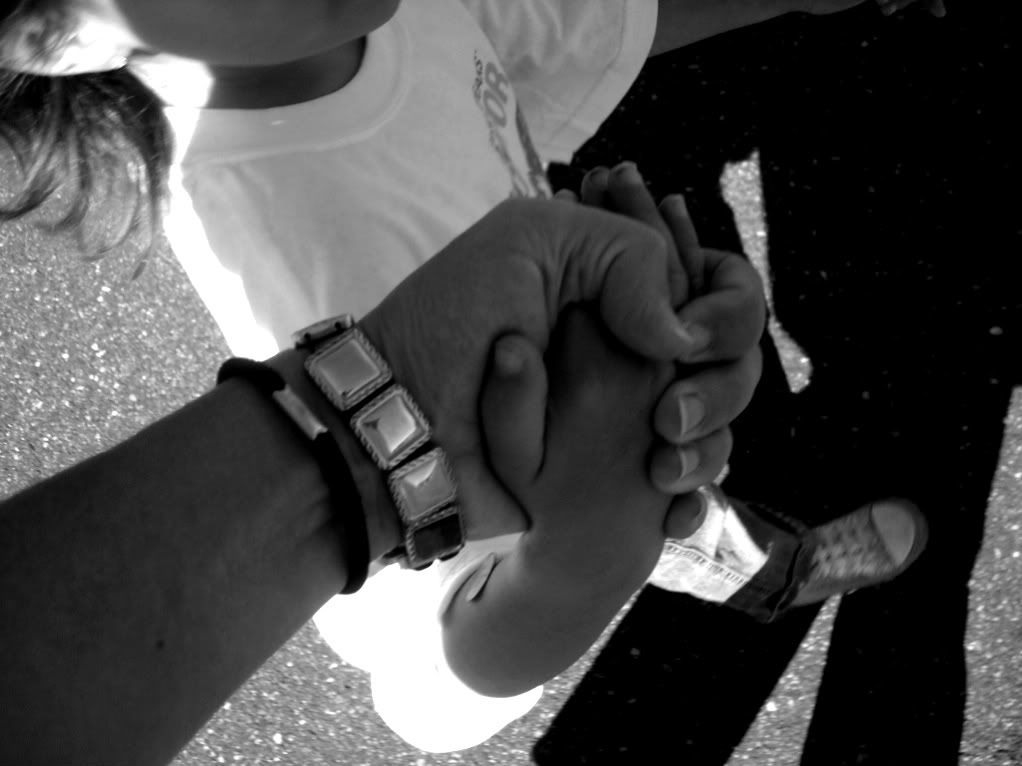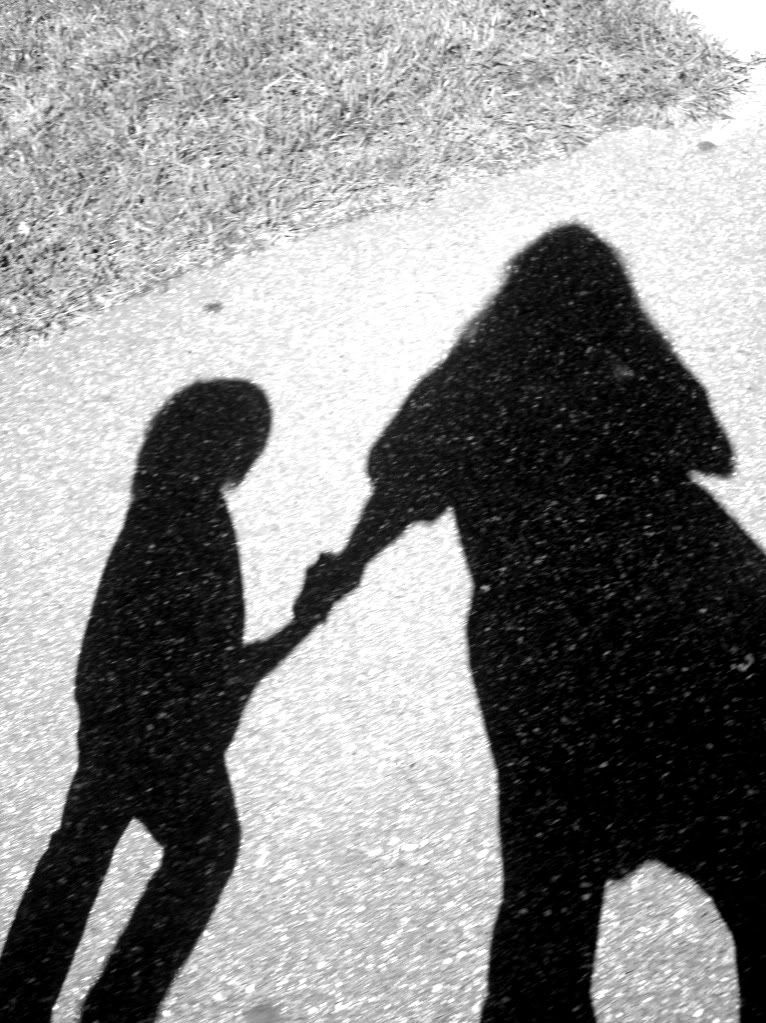 So we come together to participate in our county's Autism Walk. No, it's not the big national walk headed by Autism Speaks. It is a local walk which raises money to benefit our immediate community. The goal is not to fund more research, and not focus resources on awareness and early intervention campaigns. Instead the focus of this fundraising walk is simply to help those who are living with autism right now, today. To help those who need resources and assistance in order to lead a joyful and productive life
with Autism
. This is why we come together - to remind ourselves that it is not only a fight for the hope of a "cure," early detection, intensive intervention, and community awareness that are important. We cannot forget quality of life issues for the many grown children who will not be "cured" and the families who love and support them, who care for them the entirety of their lives. We deserve the highest quality of life too.
We walk for a different kind of hope. Not hope to free the one you love from the grips of Autism, but hope that individuals living with Autism will lead a happy, rich, rewarding, inclusive life in a community that accepts them for who they are.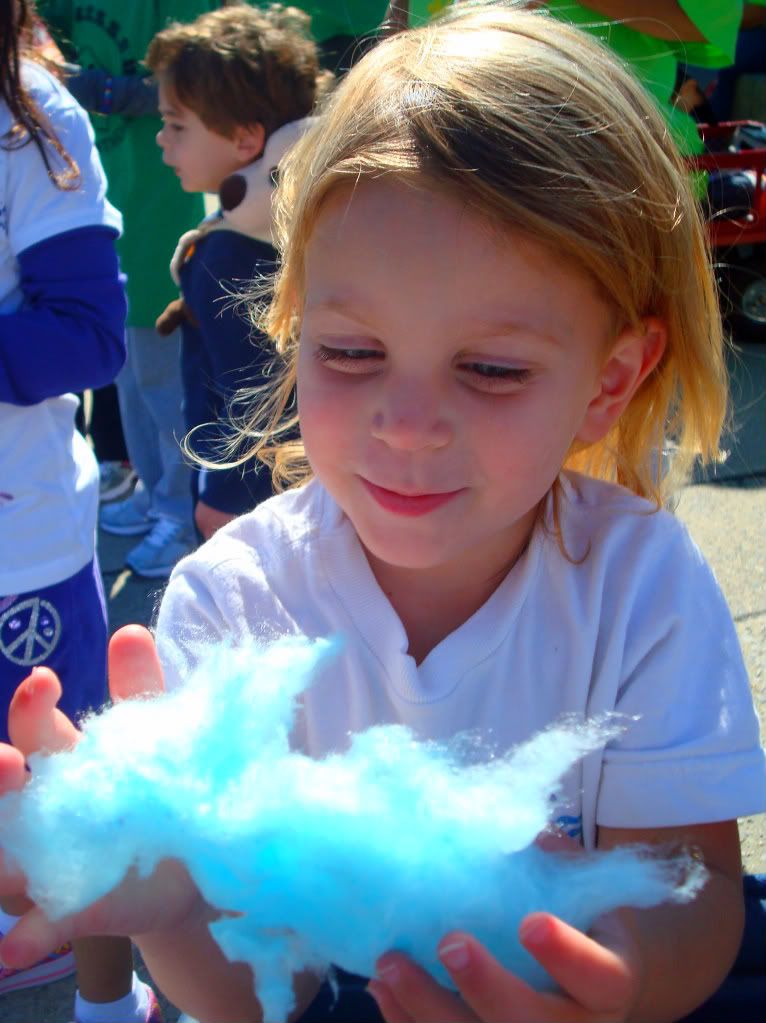 We may go through our own personal journeys alone but once a year, we all come together to see and be seen. To laugh, to share, to remind, to walk... or to roll.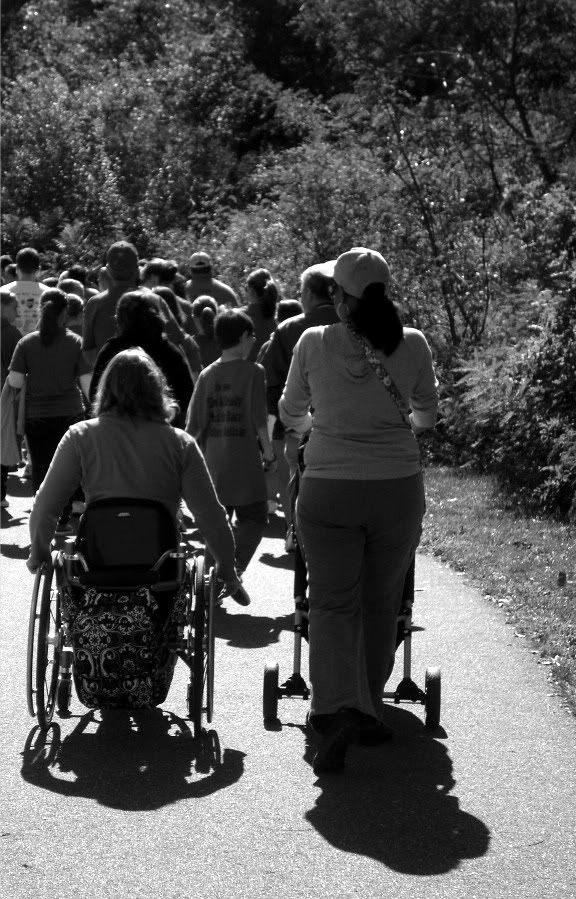 Walking, one foot in front of the other, on a life long journey. Moving forward with our family, with our friends, with strangers whom we somehow intimately know. One step and breath at a time. Together and alone. Alone and together. We march along toward one collective destination; eyes always fixed upon our own private horizon of hope.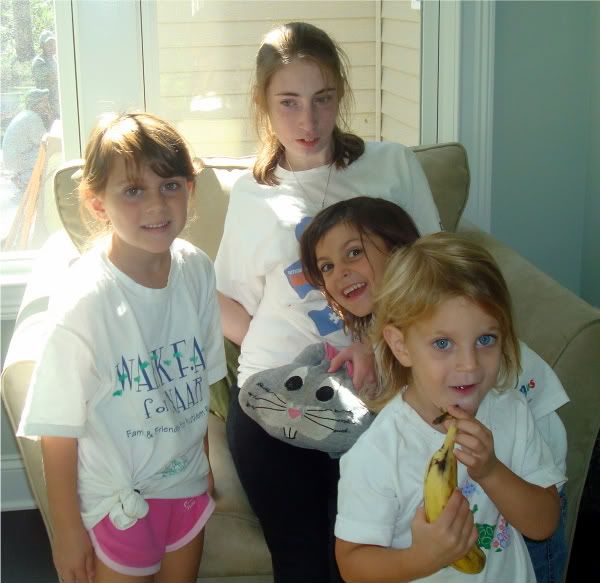 The littlest members of Team CB's Angels.
Our team raised $2,350.00 and the entire walk raised over $80,000.00.