I'm looking at my blog for the first time in weeks and notice my last post was dated
December 3rd
. Twenty-seven days have gone by. Some people step away from their blog with intention; with pomp and circumstance or with quiet submission. Some step away temporarily to revive or refocus; some hang it up permanently. My stepping away has been neither intentional nor premeditated. I have one thing to blame. That one thing:
The Holidays
.
Oh, and also because I hate my camera so much that I want to scream and therefore despise taking photographs now, which effects the blogging too. Hate the camera. HATE IT! Sorry, just had to get that out.
It is a busy season. We all know this. We all live this. This time of year inevitably shifts the pots on your burners around. It exhausts. It elates. And, in my case, it took the "me" right out of the equation, which actually was alright. If you celebrate Christmas, as I do, it's kinda all about the giving; it's about the "us" and the "them" not the "me." So, I was okay back burnering some of my own needs. The blog? Totally self-indulgent. It went right off the stove. I think it ended up outside in a snow bank somewhere.
So, here I am, playing catch up which is like saving all your housework until the last minute right before company comes over. December in a nutshell? Sure, there was Santa, there were cookies, tree trimming and gift giving. Traditions, new and old.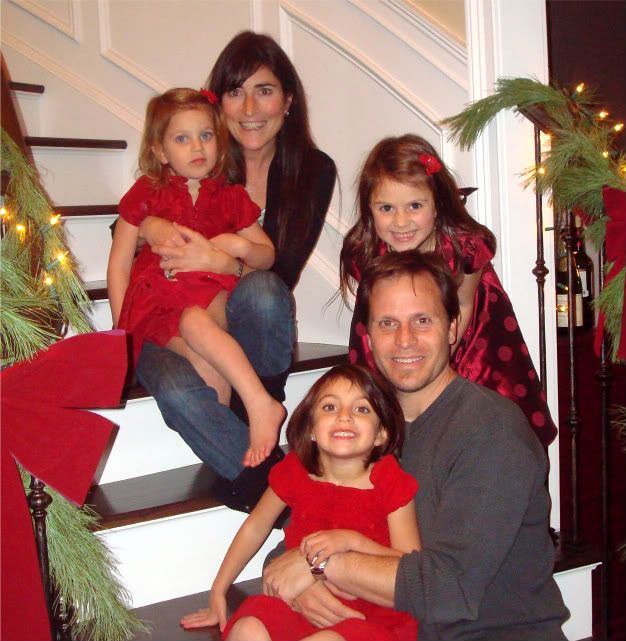 There were parades and Christmas lights.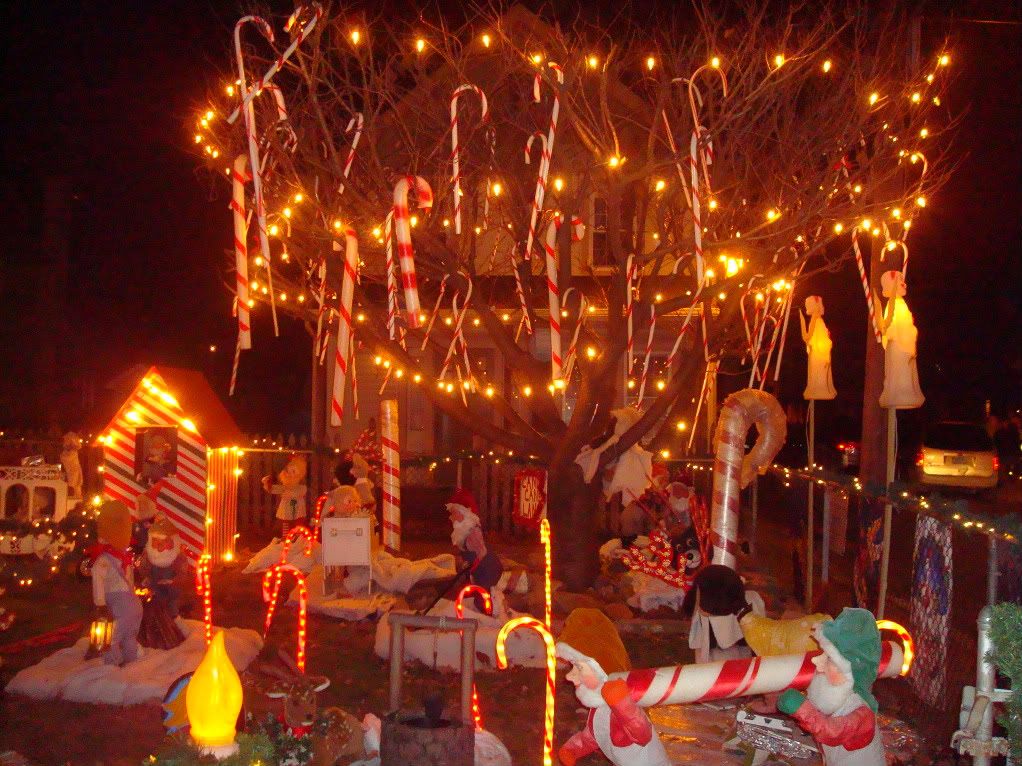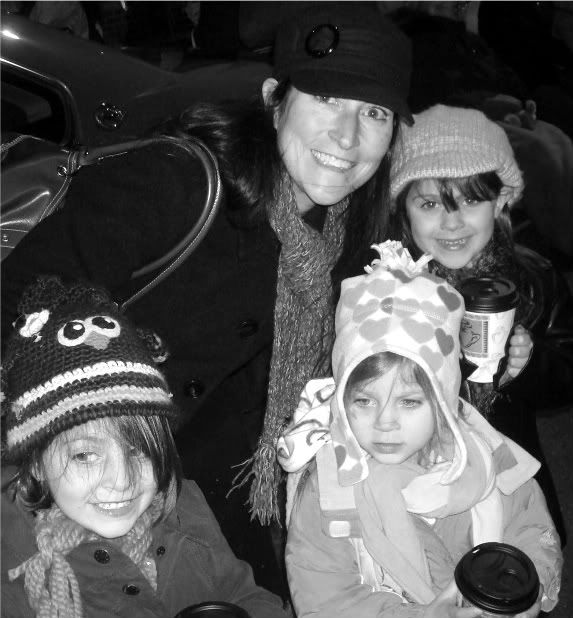 There was the first turkey I ever cooked and a very successful Christmas Eve dinner a la moi.
I am so proud of myself, despite the fact that my brother-in-law says there is no such thing as a delicious turkey. Mine ROCKED.
There was family.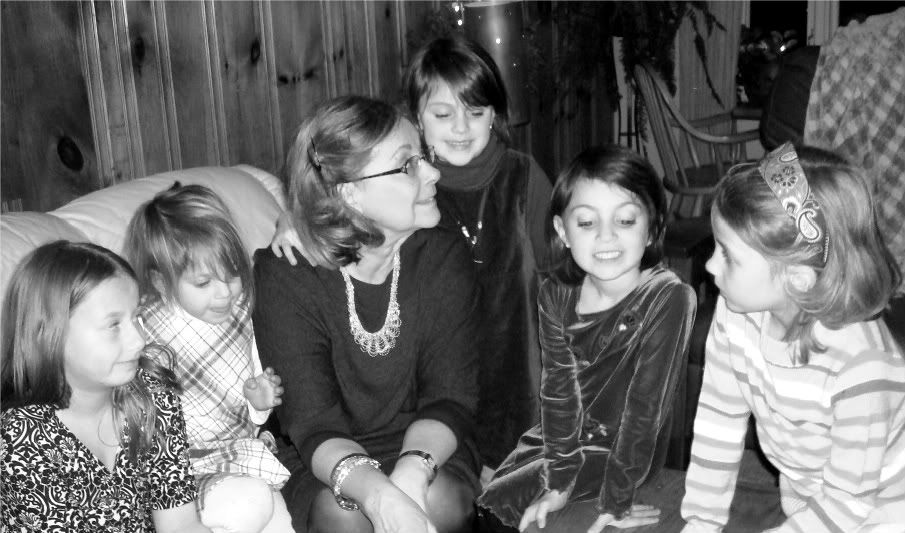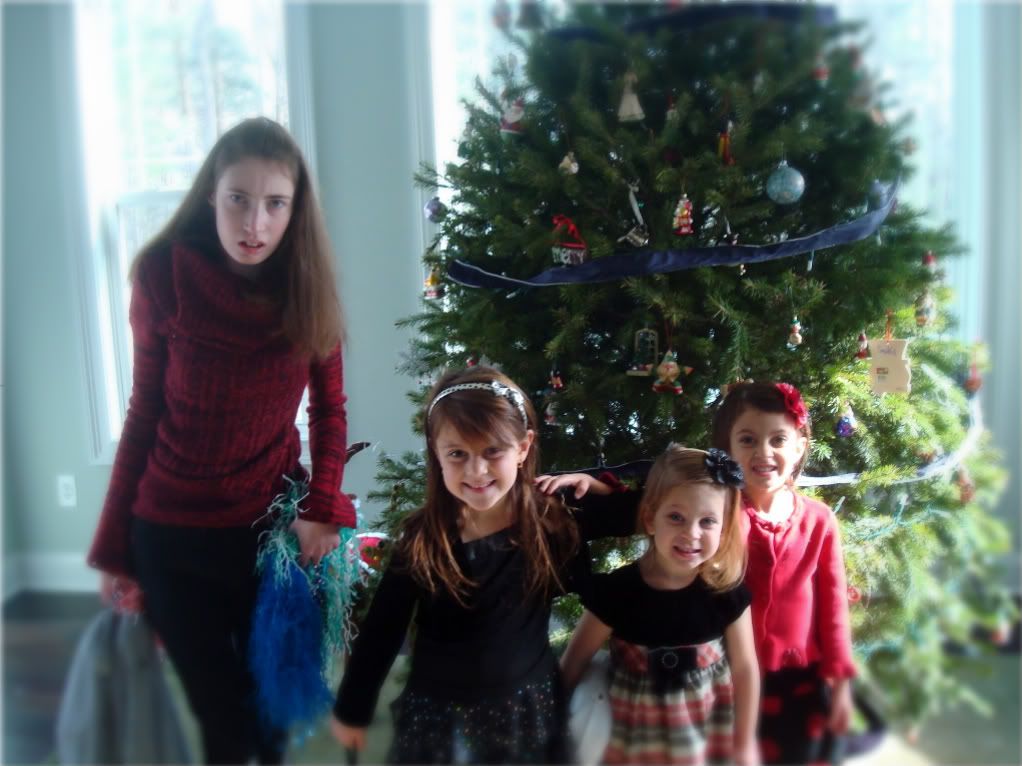 There were friends, sipping wine by a fire.
Yes, as a friend so astutely pointed out, I am indeed the only half-naked Mom there. This is because I hosted at my house and didn't have to go out in the cold. So the clubbin' shirt came out! (This camera blows).
There was even a small but lovely family wedding the day after Christmas in Fairmount Park, complete with idyllic snow fall.
We drove. A lot. Connecting the dots on the map. Tracing and retracing our routes to join hands and hearts with loved ones.
Some say the holidays are stressful, and I suppose they are if you look at it from a certain angle. Or if you get wrapped up in the things that come with the season but ARE NOT truly the spirit of the season.
For me, this was the year that gratitude prevailed. Seeing my 93 year old grandmother whom I haven't seen in over a year. As I hugged her, knowing somewhere in my mind that her time here with us was sunsetting, I cried. Tears of love and gratitude that at 42 years of age, I still have 4 grandparents in my life.
We witnessed two widowers join hands and share their vows. It is never too late to find happiness and love.
We breathed in the joy of Christmas morning with young children who believe in magic and miracles.
And let us not forget a childless stay at the Borgata in Atlantic City. Oh yes, that's what I'M talkin' about!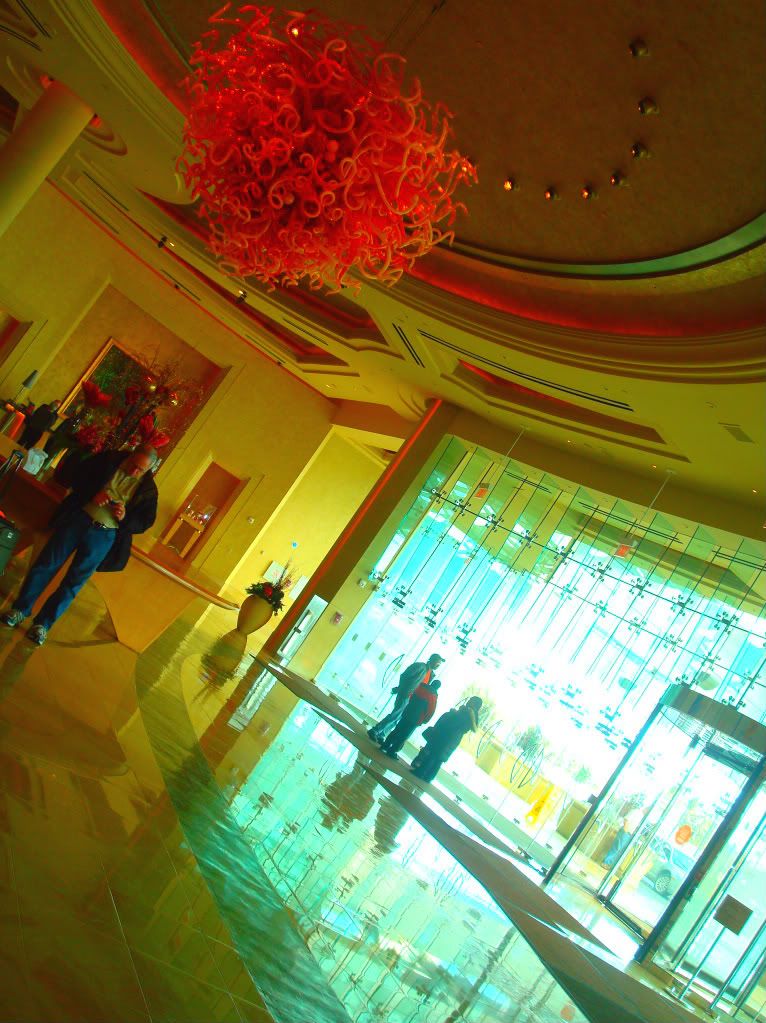 Sure, some of us got little head colds. Sure, the shopping and wrapping was relentless. Sure, the AmEx bill makes me gasp. Sure, Rella was a spit-fire.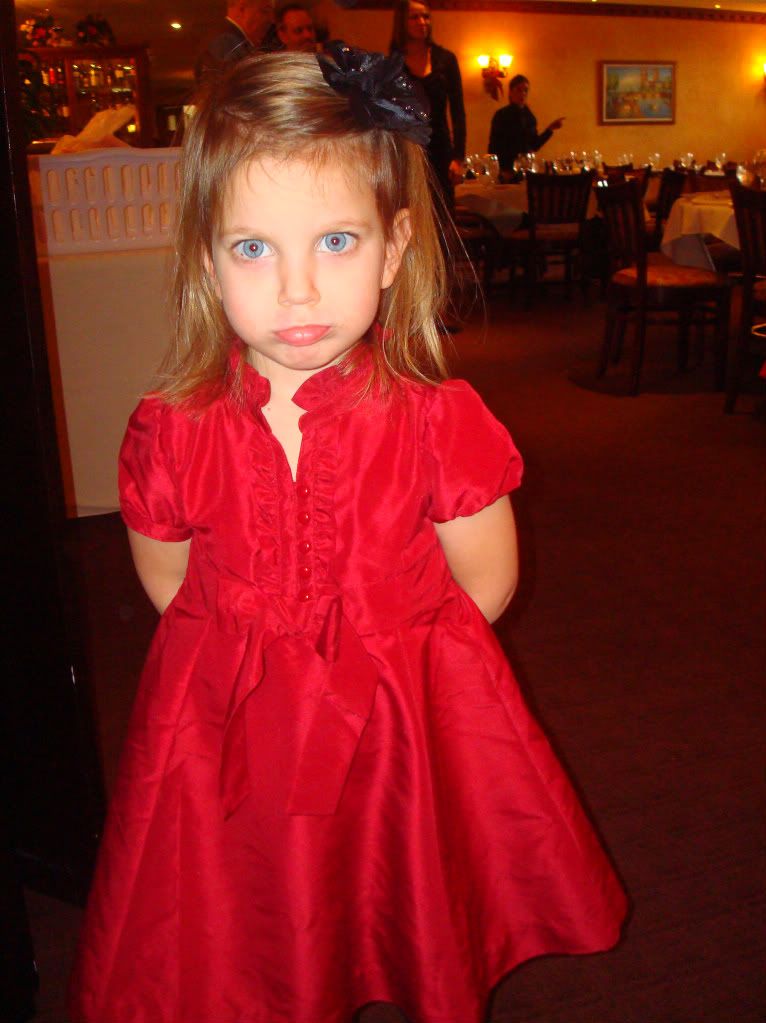 But the company, food and holiday spirit were delightful. Every year it is there to savor. Underneath the over-stimulated kids, the hectic schedules, the mountain of battery-operated toys, the money being spent, the loss of sleep, the traffic and the crowded, overpriced malls. Every year, we connect the dots across the miles or across the neighborhoods. Each dot, a friend, a family member, or someone in need who you connect with briefly in an offer of generosity or kindness.
The best part of the season is sharing good will. I've always known this, but this year was the first year I really
felt
it. If you can successfully navigate through the barrage of nonsense and feel
'da luv'
, your work here is done. After all, commercialism has corrupted the season, but it can not corrupt a heart if you don't let it be so.
Of course, something was missing Christmas Day this year. More specifically, some
one
.
This year was CB's year to spend Christmas with her father in Maryland. We rotate years since the divorce, to make it fair. Though she doesn't "get" Christmas, or gift opening, or anything to do with the holidays it still never feels right when your child is not with you during important celebrations and traditions. But, this is life. She is connecting her own dots and making another part of her family complete this year. During holidays that connect us, it is often difficult for me because it highlights the lack of connection between my first born and her siblings, her extended family, her world. Whether she is here for the holidays or in Maryland, a part of her is always disconnected from the vibe, from the season, from the family. And I don't know which is harder... not seeing her here with us, or having her here but not here at the same time.
Hoping you all had a joyous holiday season: Hanukkah, Christmas, Kwanzaa, Festivus, or... fill in the blank. Happy Everything! From our family to yours.
From our crappy horrible photo of our family on our stupid, horrid little camera that can't take a decent picture to yours... which I hope is, ya know, better and stuff.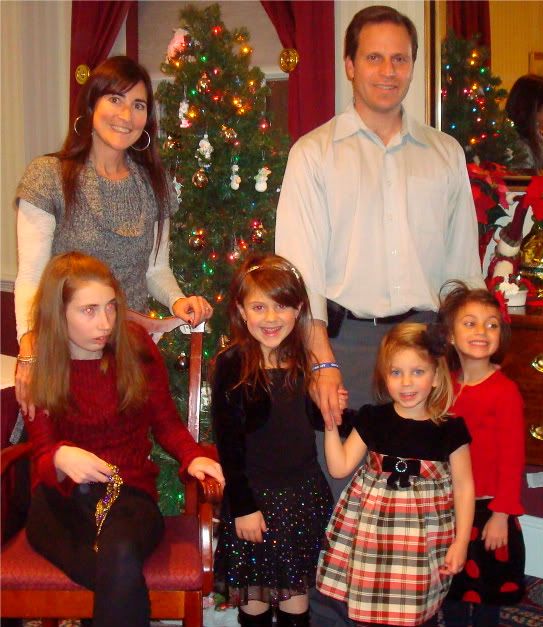 Yes, I do brush my children's hair. And no, Dr. Fabulous is not drunk. Likely, just tired.
P.S. Can you tell I didn't get a camera for Christmas?