I never really understood the
Auld Lang Syne
song...
should old acquaintance be forgot and never brought to mind..
.
First of all, I had to google it just to figure out how to spell the name of the song. That's totally annoying. I'm sure I'm just dense and there is some deep meaning to the lyrics; a play on words, symbolism for the cerebral... but it is simply lost on me. My transition from old year to new involves reflecting and appreciating what has been, what is, along with what will be. I don't want to forget old acquaintances! Or at least, not most of them.
New Years Eve used to mean going out. If you didn't go out, you were a loser. Or, at least when you were in a certain stage of life and you didn't go out, you were a loser. Anyway, sooooo over that. A spectacular New Years Eve to me? Doing nothing.
We made a dinner of fun appetizers and let the girls drink Sparkling Peach Cider from champagne glasses. They were all sorts of "ooo la la" over it.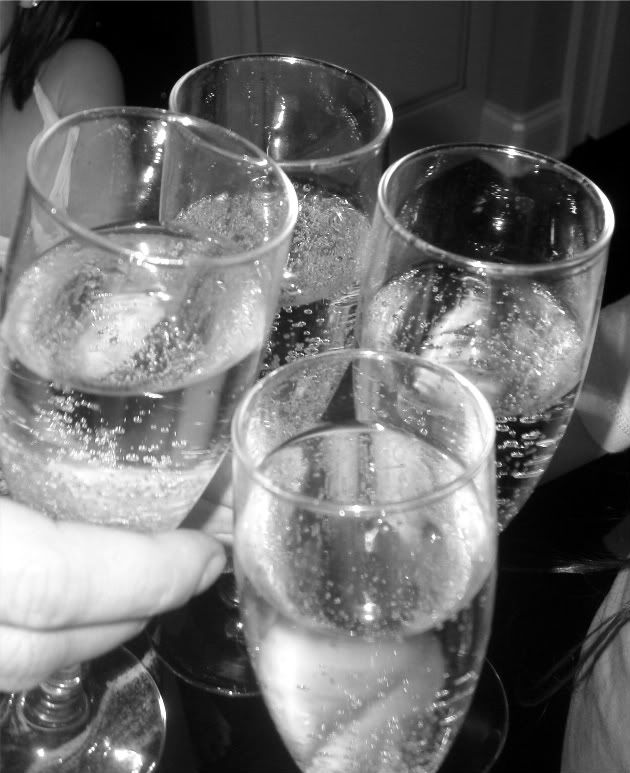 Then I did something REALLY different this year. I took my first bath since we've been in this house. It was very ceremonial, marking a commitment for a new year to take care of myself. Without guilt.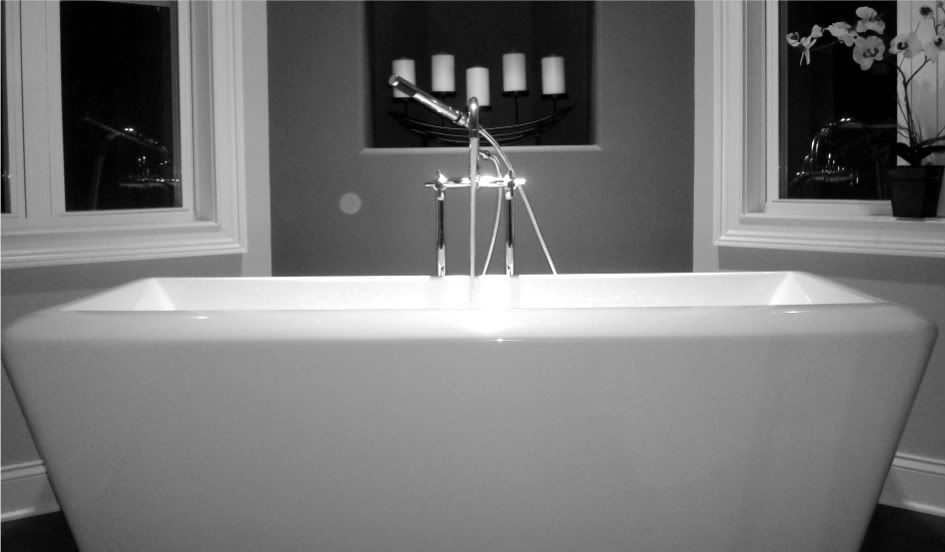 Ahhhhh this
is so much better than being out in this.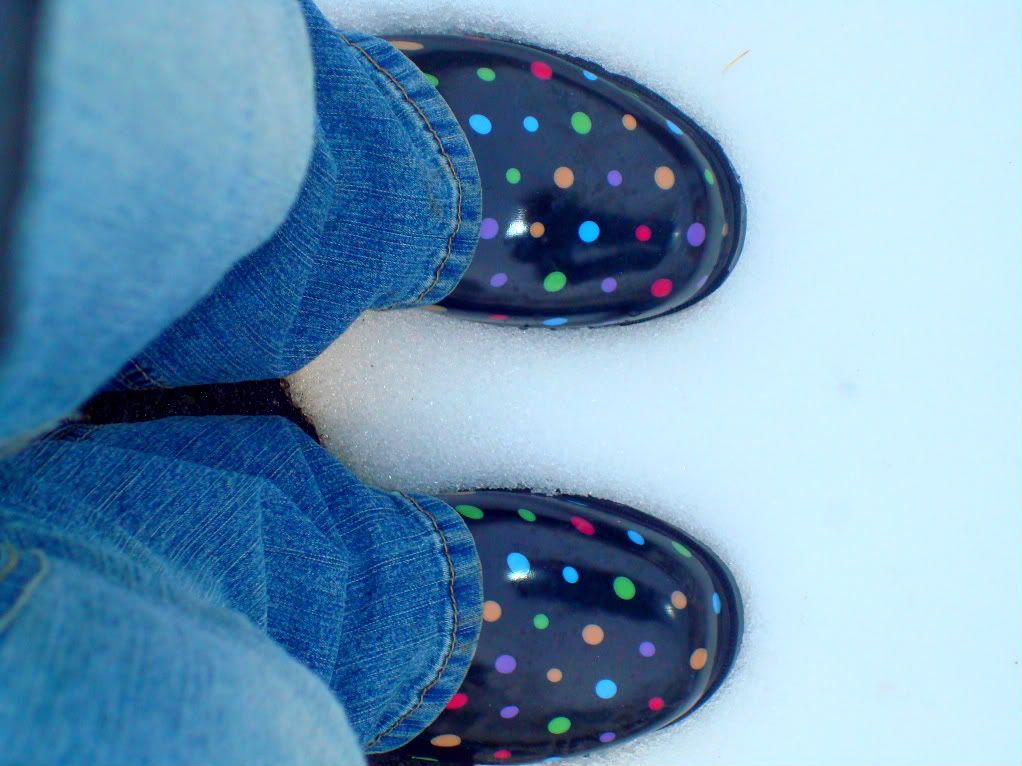 Cuddling up in bed, watching a movie with Dr. Fabulous with maybe a beer or glass of wine. The girls are all too young to make it even past 10 pm, so it is just the 2 of us. I. Love. It. This year, he and I actually made it up until midnight.
Most years begin with me
not
making any resolutions. I feel that resolutions are pretty much doomed, so I just don't even bother. But I enjoy being inspired by the reflections of others, and I too become reflective during the first few days of January. What struck me the most this year was something I read. A woman reflecting on the new year admitted to herself: "
I am not living the life I know I am capable of
." This thumped me deep in the center of my soul.
I am not living the life I know I am capable of.
In this statement, words were put to what I often feel, but could never express. I am happy. I am blessed. Despite a few downs, which don't last long, I generally don't let too much get me
down
down for more than a few days. Yet.... yet. Sometimes I feel that the life I've both created and have been blessed with, as super awesomely great as it is, is just a bit shy of what I know I am capable of. It's not about perfectionism. It's not about self-deprecation or setting unrealistic goals. It's saying
"Hey, you're doing good kid. But, I think you got more in ya."
And truth is, I do.
I have more love, more patience, more gifts, more generosity, more to offer both within my family and beyond. This year, I will not make resolutions. I will, however, challenge myself to push a little further, dig a little deeper, and let myself discover what exactly I am capable of if I just take a leap of faith whilst opening up the wings of hard work and determination. For I believe each one of us will have occasions to which we need to rise. We will need to rise to occassion after occassion for the rest of our lifetime. The act of rising and the act of falling are both within our control, whether we believe it or not. The year of 2011, I chose to rise more often. Perhaps, even soar.
I wish you all peace, health,and happiness in the new year. And may we all continue on our quest to create the lives we are capable of living.