Simple Bravery
Today, there was the
potential of
a Tornado Watch in New Jersey and I'm bizarrely petrified of tornadoes. You would think I lived in tornado alley the way I obsess about tornadoes. These 60-mile-an-hour winds this afternoon were really frazzling me, but I went out in it anyway, braving the fictitious tornadoes, real rain, thunder and lightning. Just letting it go. Living a little. After all, I had 3 items to return to Kohl's before the weekend and a major mommy social event to attend.
Simple Changes
I've showered three times this week (major upgrade) and have kept my nails painted since Saturday. These things are unarguably superficial, yet despite this fact these things do represent a small shift. Gradually, over the past several months, I have started making small changes in how I treat myself. For years, I have put myself at the bottom of the totem pole. Now I'm up, by maybe one carved crazy tiki-face. But I'll take it. It is both important and not important, but it feels good to feel good. With my littlest one now three, there is a light at the end of the tunnel, which makes me both happy and sad...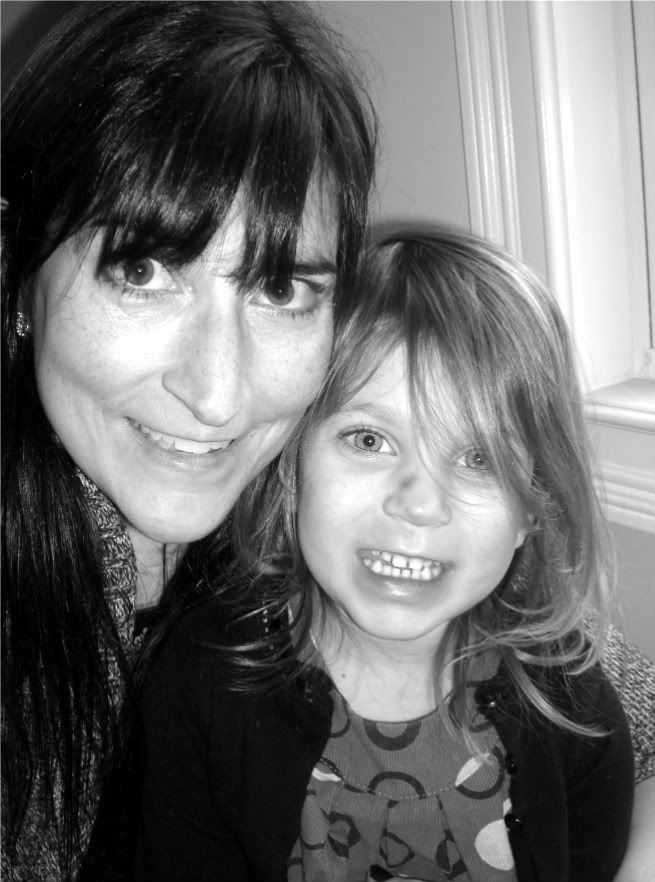 Simple Accomplishments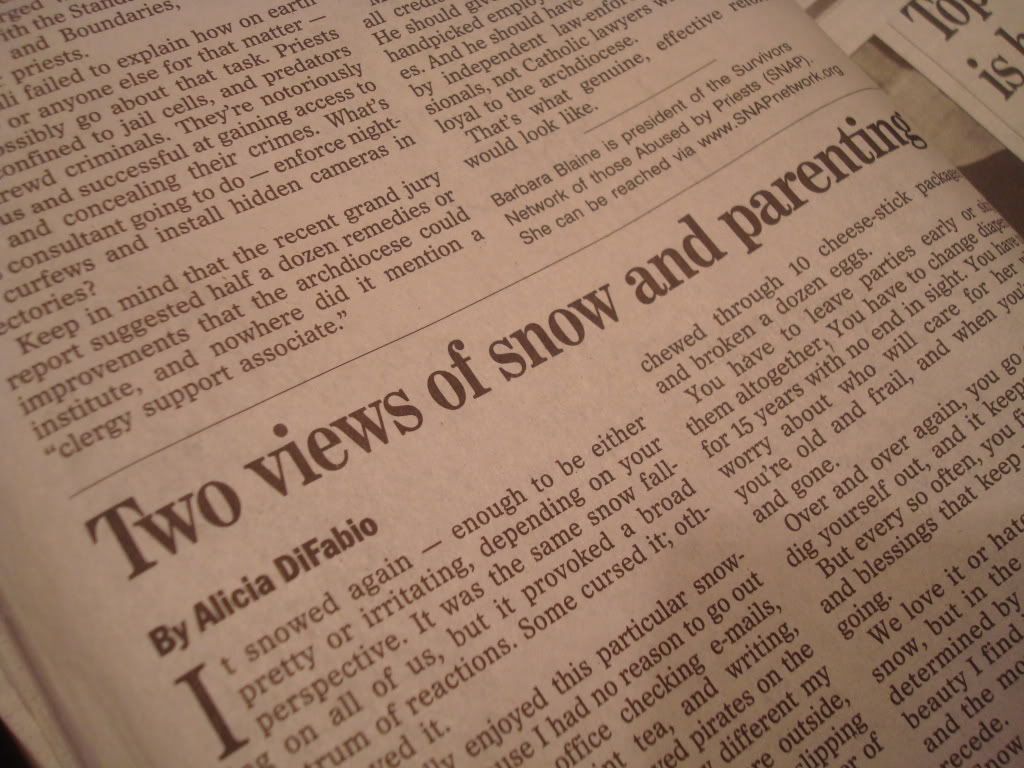 I was published in the Op/Ed section of the
Philadelphia Inquirer
this week. I had reworked one of my older blog posts
about the snow
into a commentary article which was picked up and ran in Thursday's paper. A small feat to an
established
writer, but to a newbie like me embarking on a new (hopeful) writing career, I was feeling very proud.
Simple Joys
I am now totally obsessed with chai tea which I have tasted a few times and always liked, but now that I scored a few "free" bags, I am addicted. Perhaps I can now kick the Diet Pepsi habit.
Perhaps.
Next week? Starting yoga again. Downward facing dog baby. Warrior pose. Watch out.
Taco Night. The only dinner all 6 of us will eat, happily. I love me some taco night.
I love my 6 year old's paintings. She's done a "61 cat" and a really cool castle. We're going to mat and frame them for the house.
Progress
One of the things I've wanted most over the past several years is to write a book and have it picked up by a publishing house. I can't say whether Part II will come to fruition, but about 100 pages have been written thus far and it feels good to not just say "I want to write a book" but be in the ACTIVE process of really, truly
doing it
. For REAL for real.
Not on this, obviously...
The joy it is bringing me cannot be contained. I just really hope it doesn't suck. That would be a total buzz kill.
Quote of the Week
"...success in life is not how well we execute Plan A; it's how smoothly we cope with Plan B."
-Sarah Ban Breathnach (from Simple Abundance)
Here's to Plan B. That's the place where I live, and I have grown to love it.