The girls went to a Chocolate Spa Birthday Party this Saturday. And when I say chocolate spa party, it was
all out
spa. The most stinkin' cute thing I've ever seen! Pink, the more introverted and reserved of the Pink-and-Tink duo, opted out of the chocolate facial, pedicure, hair and makeup and only did the manicure after tremendous coaxing. Of course, Tink was eating it all up, sitting there in her robe with her toes in the chocolate scented water, a masque on her face and cucumbers on her eyes giggling that "this is the LIFE." I'm afraid she takes too much after me.
I felt so bad that Pink couldn't get over her shyness enough that day to fully experience kiddie spa bliss. So, we did our own spa day on Sunday afternoon. Not as glam, but the great thing about kids? It doesn't take much to float their boat. As long as I'm giving them the rarity of my personal attention, they eat it up like an ice cream sundae.
Tink took a bath in her new bath salts while Pink manicured me.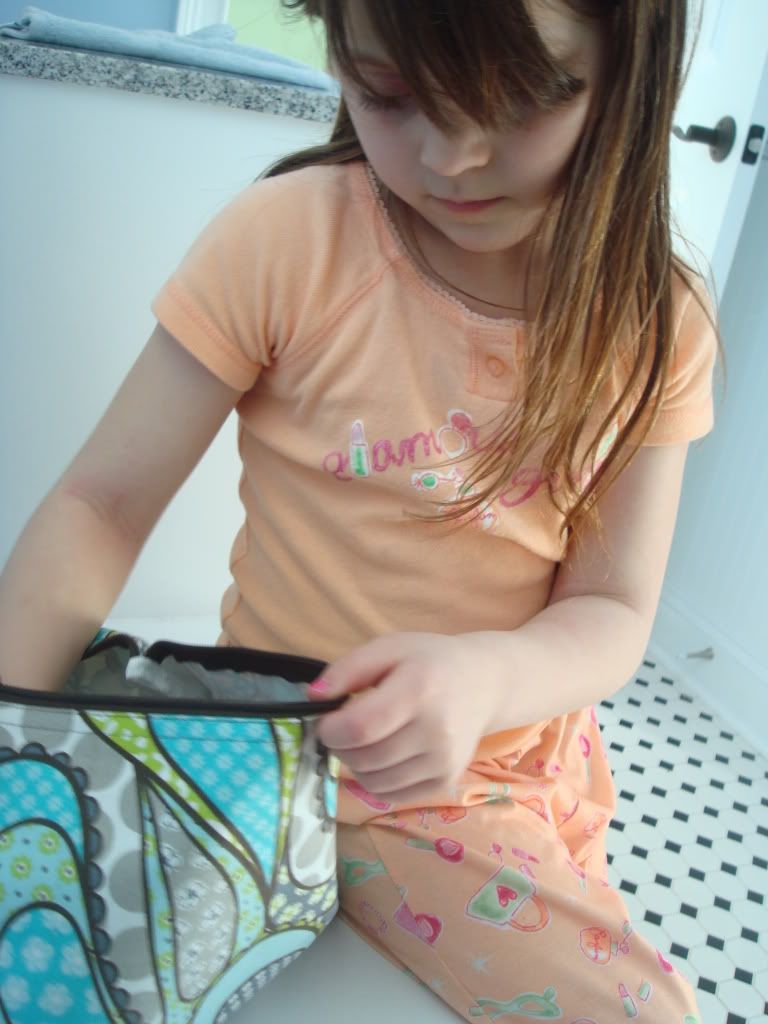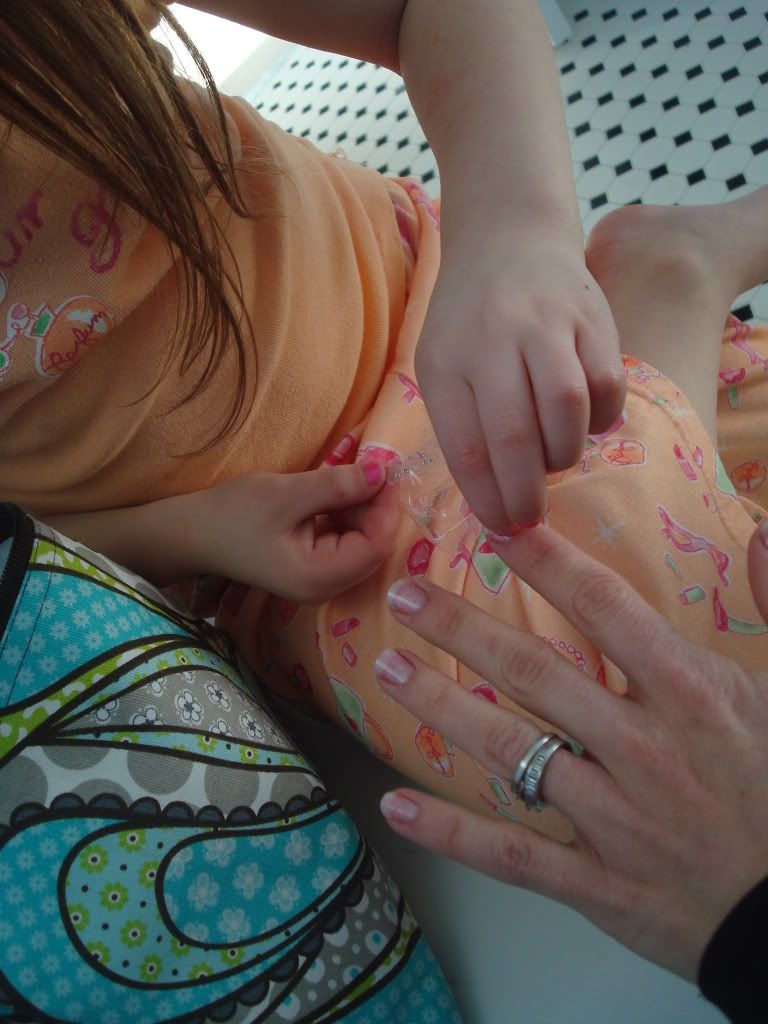 Pink would much rather be on the "services rendered" end than "services received" end. I am of course the complete opposite... well, at least when it comes to beauty and relaxation.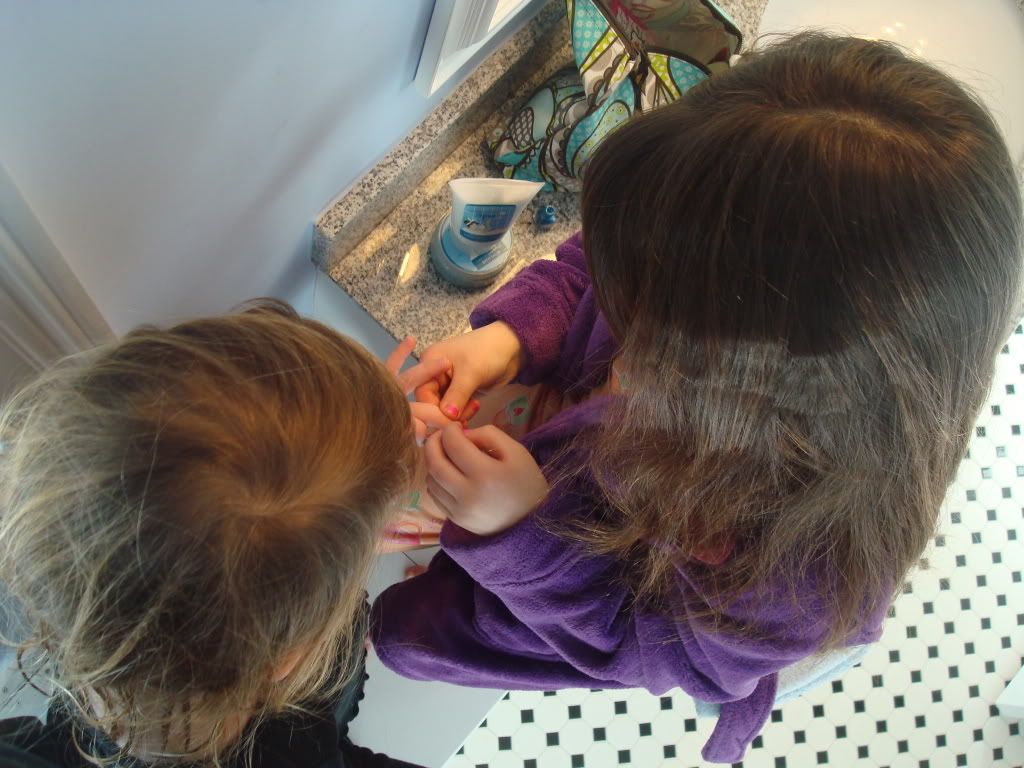 We did each others hair and make up amidst scented candles while listening to her favorite Taylor Swift CD. It was an afternoon of delicious decadence and lightness of being. Nothing to do. Nowhere to be. Everything to appreciate.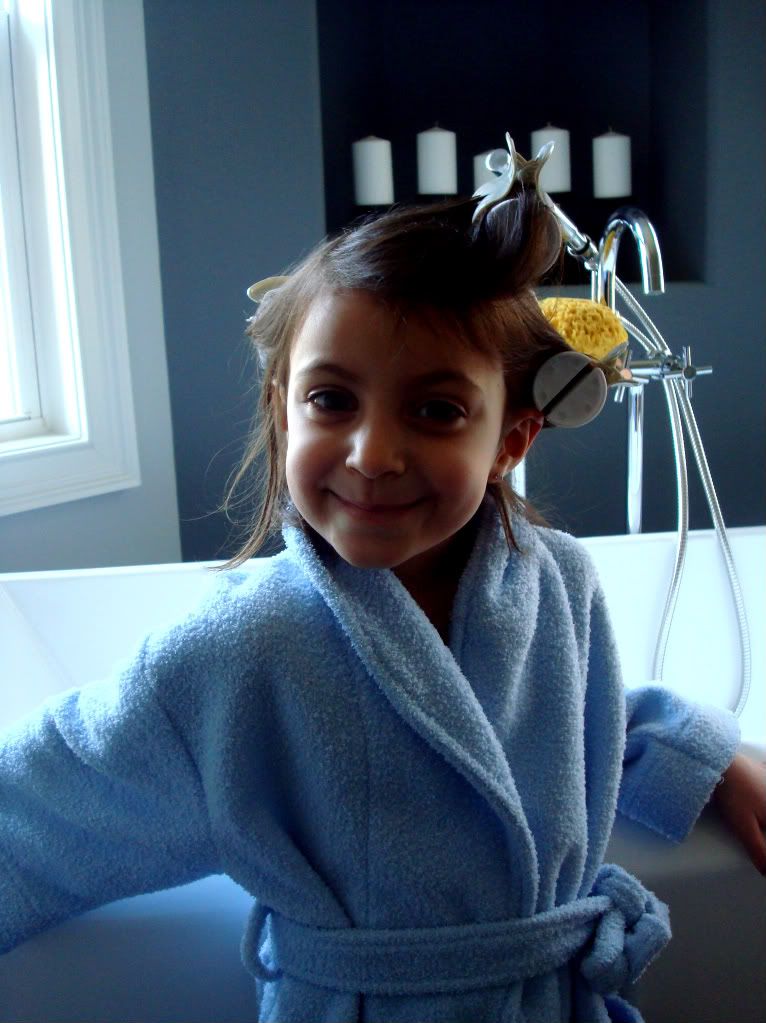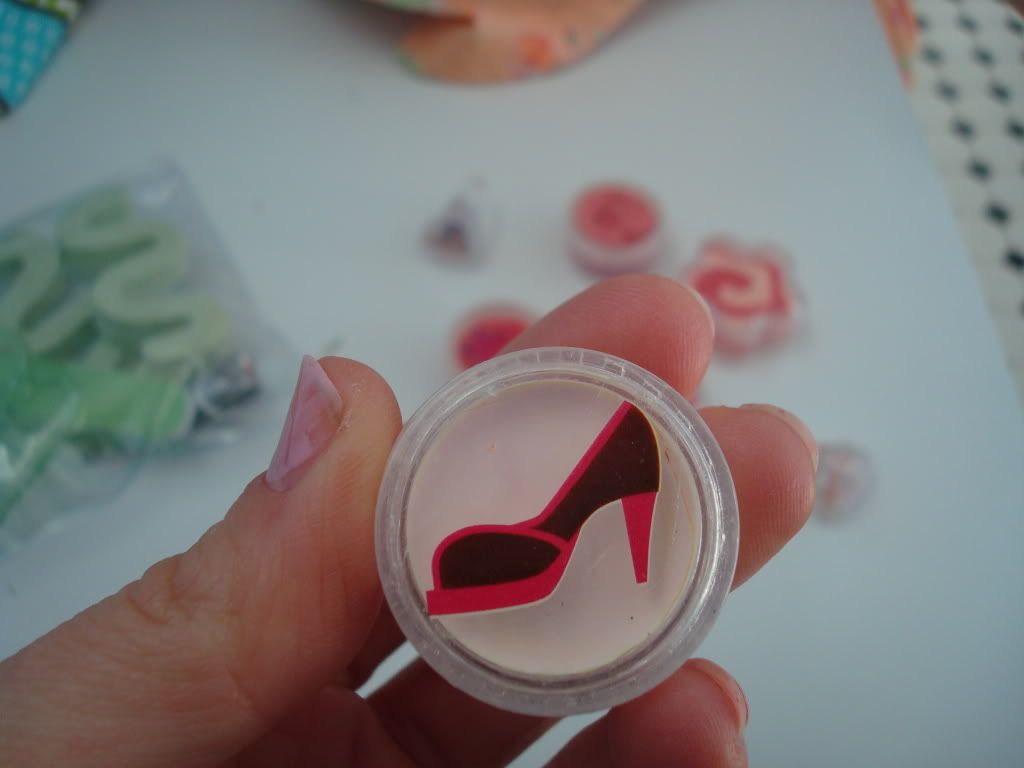 Later we took a mini exploratory "hike" in the woods behind our home.
We own about 1.6 acres which abuts another 6 acres of protected woods complete with hills, valleys and a creek. It is amazing at what you can find in your own backyard when you venture out behind the invisible walls you create.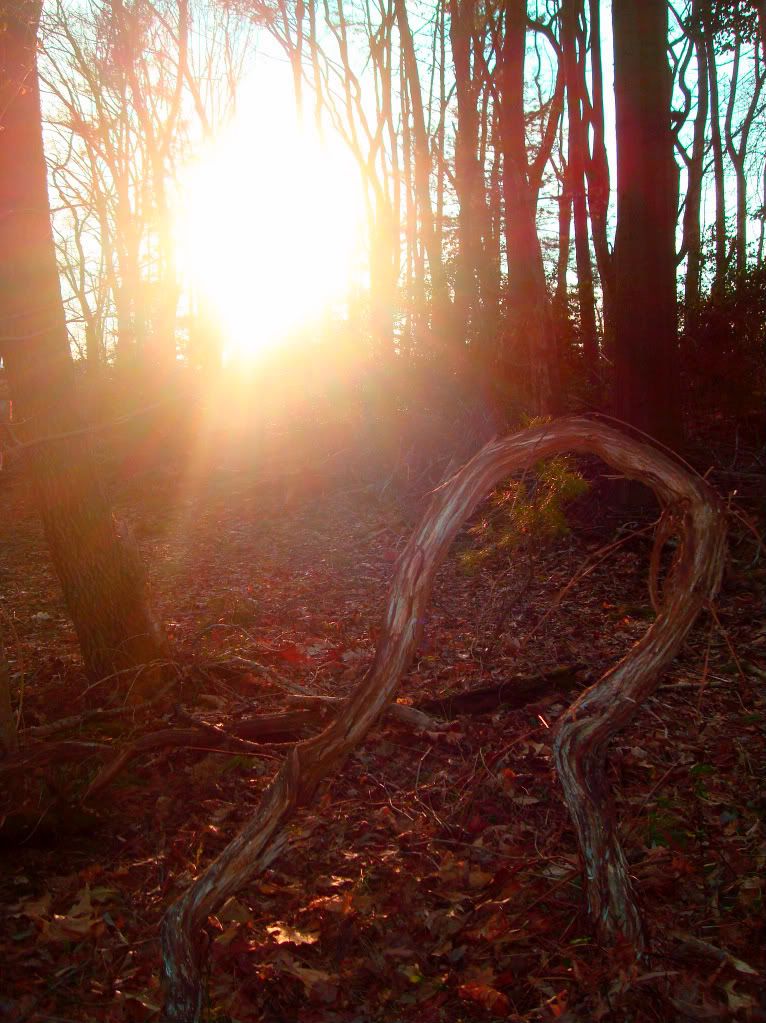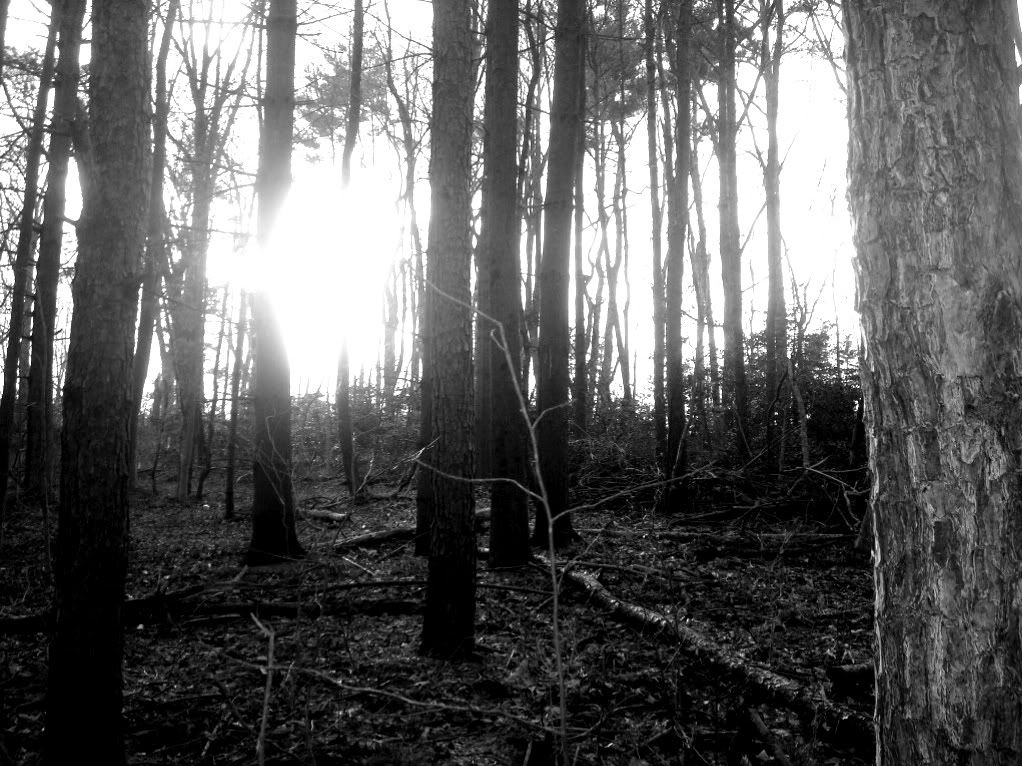 It was kinda neat to crunch in dead leaves, climb through twisted vines and old moss covered logs, like you were miles away. Then you look up and there is your home, a beacon, silhouetted with the glow of a setting sun. The mysteries of life and excitement of discoveries just 100 feet away from your manicured lawn.
It reminded me of the Acres of Diamonds parable recanted by Russell Conwell in the late 1800s to early 1900s. This is the story of a man who left his family to search the world over for wealth. He lusted after diamonds, but despite the fact that he committed his life to this search, he never found his diamonds or fortune. Instead, he reached the end of his days with nothing to show... no family, no friends... he was reduced to a lonely pauper and ended his own life. Meanwhile, the man who bought his farm years later was happy and content with his family, his home, his life. One day, this simple and grateful farmer found that his home resided on an abandoned diamond mine. The very thing the former owner spent his life fruitlessly looking for was right there under his nose all the while. Hmmmmm. Makes ya think.
This weekend was about relaxation, nurturing, leisure time, family, and simple discoveries.
We discovered that spring was on its way as we found buds poking through the soil.
Right under our noses, where there was nothing just days ago. Now the faint recognition that spring is around the corner. The faint recognition of beauty, hiding underneath what seemed to be barren ground. Tender, bright, and full of promise. It never ceases to amaze me that at any given moment, right underneath the surface of something that seems so common, so lacking, so banal, lies the potential for beauty.