The weekend wrapped up with a little bit of birthday festivities. A birthday is never a birthday until the candles are lit and the birthday song sung. So, that's a check and double check.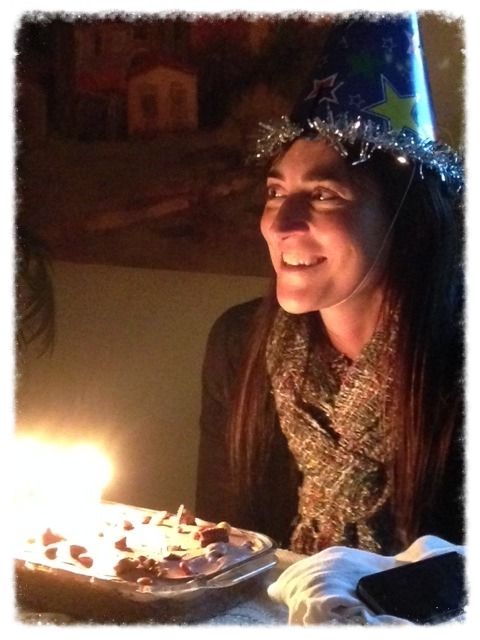 Dr. Fabulous and I bought a washer and dryer because our washer has been on the fritz and our dryer just died a week ago. Needless to say, no laundry facilities for a family of six sort of blows. Other than that, it was your garden variety sort of weekend with less running around now that soccer season has officially ended. YAY!
******
Today it flurried a little, sending Rella into a crazed snow-bunny lunatic. She's trying to catch every snowflake that falls from the sky on her tongue.
We went back to the clothing closet for some volunteering this evening. A small group of girls from another group we participate in got to go "behind the scenes" of a local clothing closet. They sorted and hung the clothing donations. It was a really nice thing.
Even CB liked it.