Sure, it's Wednesday but my Weekend Wrap-Up post has been idling for days. The funny thing about being busy is that you have a lot to blog about, but no time to actually WRITE the blog. Such problems I have, I know.
Weekends have been crammed with parties and events, games and practices. Tennis has ended, year-round swim has commenced, and celebrations abound.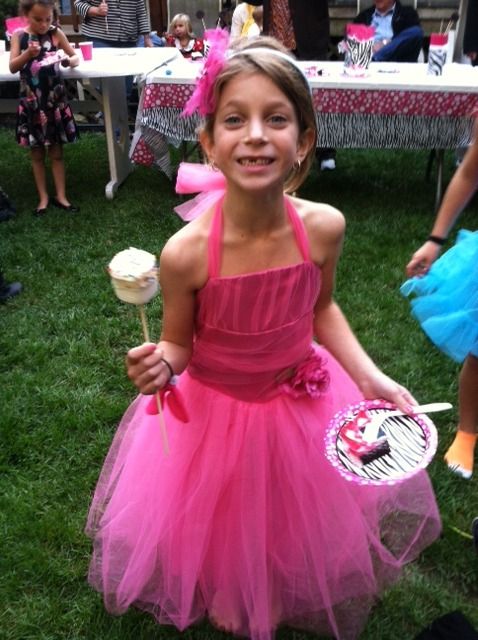 Birthday parties that combine girlie fashion shows...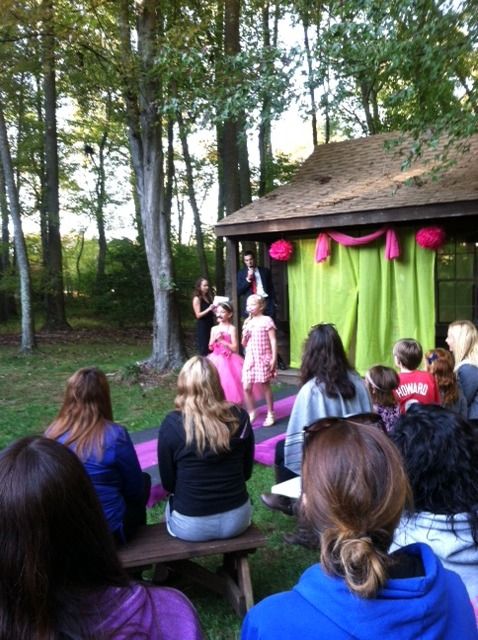 ...and jumping on the trampoline after running through 6 acres of woods are the best kind.
And there's soccer, soccer, soccer... four days a week, soccer.
We do it because Tink and Rella LOVE it.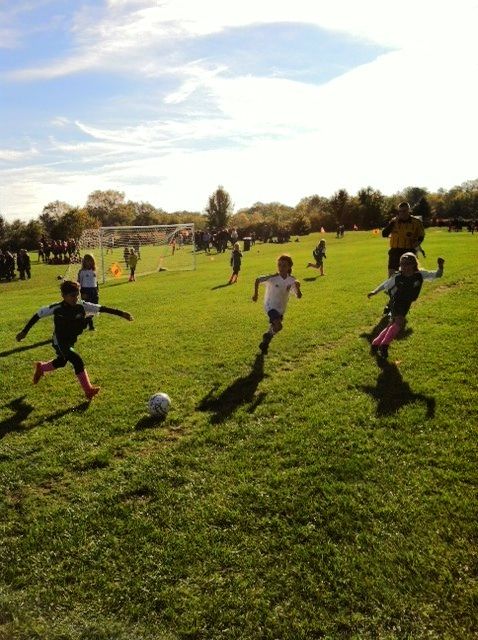 My niece made her Confirmation last weekend and we marveled at what a young lady she is becoming.
The celebration with family following the Mass was not CB's best moment. Nor, was it mine.
We didn't have a private room for our large party, so we shared it with another large party and there were a few other tables for regular restaurant goers.
This wouldn't have been any big deal if CB wasn't all riled up, but she was. All. Riled. Up. There are times when she is so good, and other times when she's just CB on high def, volume turned WAY up and firecrackers in her pants.
The only thing I can relate it to is when you have, say, a toddler. A toddler who is really active and energetic and can't be rationalized with yet.. and still needs help to cut stuff up and get a diaper changed, and constant supervision.
Except, this toddlerhood lasts forever. You know, as in FOR-EV-VER, forever.
At one point, CB went barreling across the room, a heat seeking missile honed in on the innocent balloons tied around my niece's chair. As I shoved people aside, sprinting after her, she knocks a filled-to-the-brim glass of Coke everywhere just to show how pissed she is that I thrwarted her plan. This sends me scrambling for every cloth napkin I can find to mop the floor, change the chair out for a dry one, order a new drink, apologize profusely to my lovely 14-year old niece (who was all "It's okay, Aunt Alicia, it's okay," 'cause she's just that sweet.)
The whole event sounds really quite innocuous now, but for some reason I was sweating and annoyed and flustered and mad and apologetic and so completely OVER it. Over Autism and perpetual toddlerhood and apologizing and feeling like I'm in a fishbowl. I can't even describe exactly why. I'm quite certain someone looking at this whole event might not see it as all that bad. In fact, everyone in my party seemed pretty unfazed.
So why were Dr. Fabulous and I so affected? I mean, so what? A nearly 20-year old, severely cognitive disabled, 120 pound young woman who has been screaming and banging on everything for the past 2 hours goes careening across a room and knocks over 12 ounces of soda to the screams and theatrics of 8 young kids. So what that the random party of 6 who happened to have the misfortune of being seated next to us trying to enjoy their meal got up and RELOCATED to another part of the restaurant following these shenanigans?
Why did I feel responsible? Why did I feel so pissed?
"You know what?" I said to Dr. Fabulous when he pointed out that the family had migrated into another part of the restaraunt. I felt my words bubbling up from a deep pit of yucky feelings.
Don't say it aloud, I thought. Don't say it in front of his Mom...
I tried to bite my tongue, but then I was like, Screw it...
"F*@k them." I said bluntly. I should have minced my words, but I didn't. I shouldn't have been so crass and angry in front of his Mom, but I was.
My mother-in-law assured me that they moved simply because our party was so overwhelming. It wasn't CB.
But I didn't care, because I thought it played enough of a role.
Because, I needed someone to be mad at for a few minutes, and they seemed to fit that bill.
But, it didn't really accomplish anything.
The fact is, sometimes CB's behavior isn't the greatest.
But, I suppose some days, neither is mine.
Don't ask me how this regular post turned so sour!
Sometimes, a Mom's just gotta bring out the world's tiniest violin and serenade herself.
Thanks for listening to my jam.