On our way home from the long weekend on the Potomac River we stopped for a jaunt in Baltimore's Inner Harbor. The lesser reasons: It's a great tourist stop, we had to drive through Maryland on the way home anyway, and we also were picking up CB there. This is where her father and grandparents still reside and she had been staying for the weekend. The main reason, however, is that Baltimore is full of history for me.
I lived there during my 4 years of undergrad, spending several summers as a waitress at Ocean City, Maryland. Upon graduation, I resided in my first, grown-up rented town home with friends in Baltimore City and got my first job on the Neurobehavioral Unit as a Clinical Assistant at Kennedy Kreiger Hospital.
I met my ex-husband there, married there, gave birth to CB there, completed 5 years of a doctorate degree there, watched my life fall apart and rebuild there, and met the person (though I didn't know it at the time) who would be my future husband there. I spent about 14 years living, breathing, loving, and learning in Maryland.
Though I had grown up in Pennsylvania, it was really more "where I was from."
Maryland
had become "home." It was where I came into adulthood... from ages 19 to 33. It is where I learned about love and loss, became a professional, a wife, a mother, a success, a wreck, a real live grown-up with a real live life. While they say your formidable years are most influential on shaping your personality, I would argue that my time transitioning into true adulthood and navigating motherhood in Maryland had much more of an impact on the person I am today.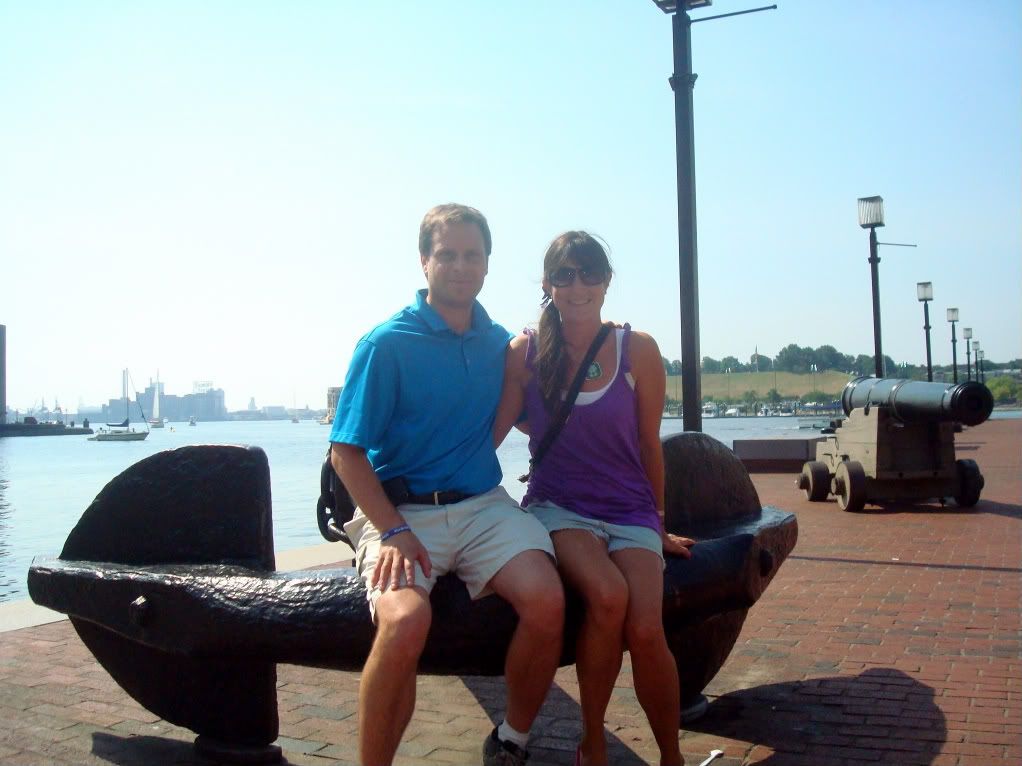 Dr. Fabulous and I met as classmates in graduate school as we completed a full-time, grueling Doctorate program in Clinical Psychology. Our graduating class was small and our classes and practicums were 5 days a week. We all became very close friends. He and I, along with another good friend
D
, became particularly bonded. That's all it was at the time though...friends. It wasn't until almost 2 years after he moved to New York that we began dating. But we hung out as friends in Maryland and so there were a lot of memories attached.
The strange thing is this- for as many memories as I left behind in Maryland I have very little sentimental, emotional attachment. I don't drive through the streets with a ache of homesickness in my heart. I experience neither fondness nor regret; familiarity nor nostalgia. Being there was more like documentation, data analysis, observation: Here is the hospital where CB was born, here is the exit I took to drive home to a former man in a former life. When I left, I left behind emotions, relationships, and details. I have a hard time remembering much outside of my journey with CB and Dr. Fabulous... I've carried them with me into my new life. So wherever they are, it is home.
You can learn from the past. You can plan for the future. But to live in the moment? The present day is the real gift. The moments you breathe in and live to the fullest. Memory lane is only that: Memory lane. A faint trail in the grass that lead you to where you are. And a nice photo opt when you visit.
Maryland was a nice place to live. We'll visit again. But Jersey is home. After a long journey, I am finally home.