We're one month away from CB's prom. Last spring was our first year in attendance and it was the
best night of my life
with her. Like last year, stress-free, private shopping is provided at the school where mothers can help their daughters browse and try on a huge selection of gently used formal dresses (donated by staff, family and the community). If a dress is found, that student gets it for free and the parent only pays for any alterations and/or cleaning that may be necessary.
This afternoon is almost as fun as the prom itself. CB's teacher brought her down and helped me with something my daughter can not stand... trying on dress after dress. The irony of it all is she is breathtaking in each one, but a) doesn't even know it and b) could give a rat's petuty. Her teacher brought reinforcements with a class aide this year as last year CB ended up throwing the partitions across the room in her protest at our last dress shopping extravaganza. A girl trying on gowns should always have at least four sets of extra hands total, don't ya think? And once again this year, I have her trying on formal wear in black socks.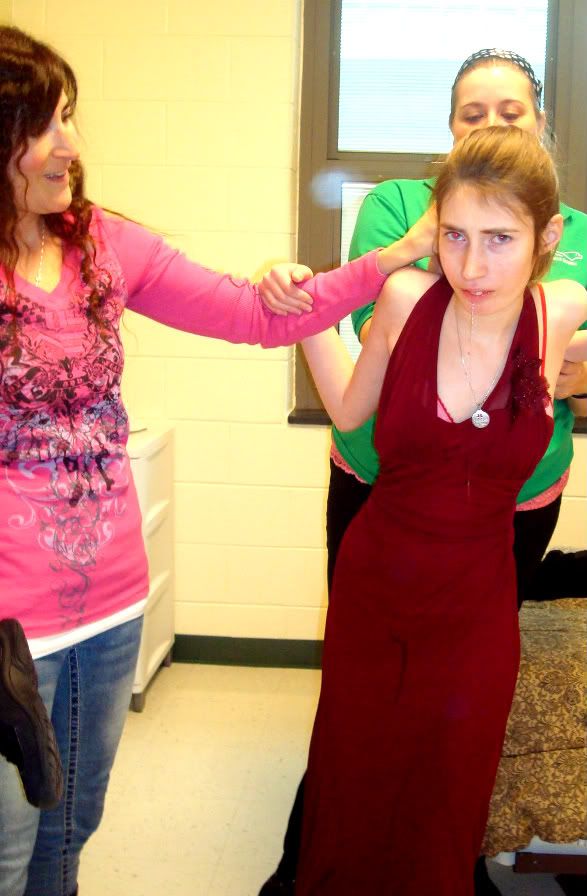 I loathe my camera. I mean, only photo of both of us together and it's blurry and horrible!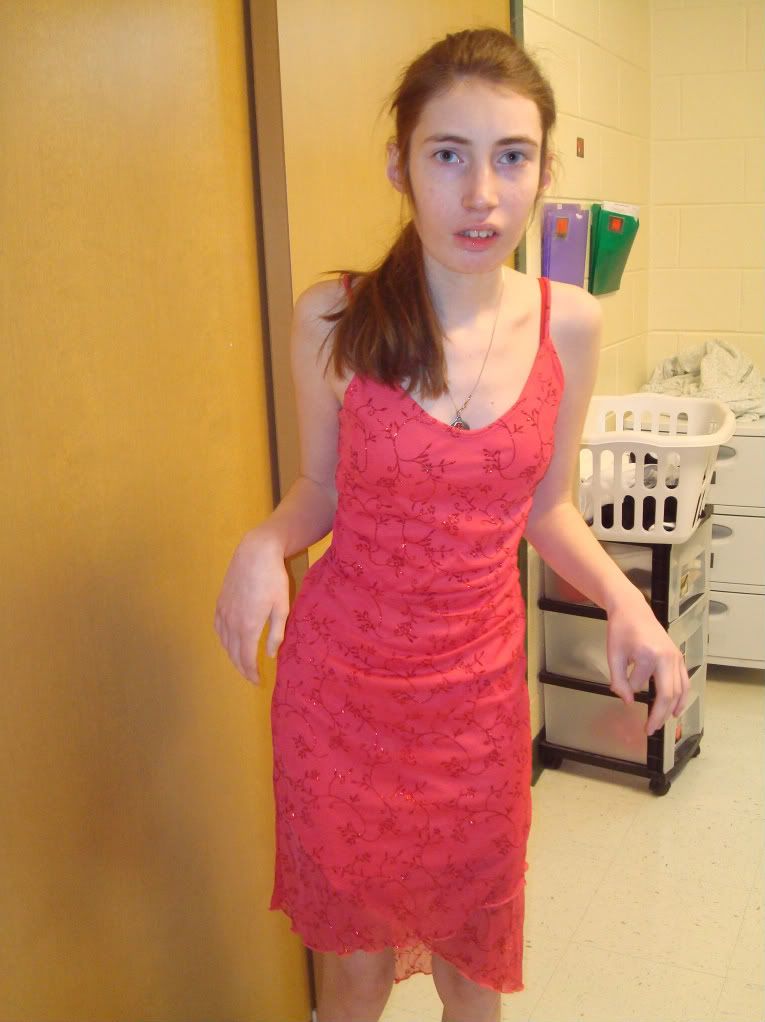 I've never taken my 15 year old daughter to the movies in my life. Or out on a shopping spree or to go get our nails done. I never watched her play a sport from the bleachers, or drove her to her first sleep over party. I won't teach her how to drive, help her find her wedding dress, or watch her walk down the aisle. I'll miss so many things in a "typical Mommy -Daughter" relationship, but I don't get to miss this. Prom dress shopping with my Almost Sweet-16, first born, little girl.
We were pale, petal pink last year. She was truly exquisite, but a lesson was learned at prom the year prior. She needs straps.
This year, I think we'll play up her eyes with a pale, periwinkle blue cocktail length dress.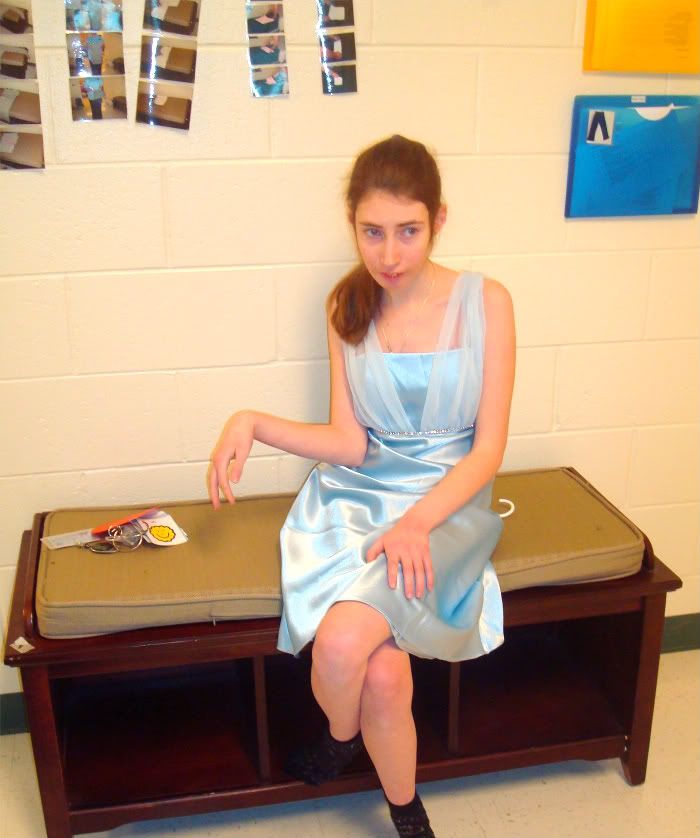 Out of 3 photos in this dress, this was the least blurry. Man, I hate this camera.
But we'll leave the black socks and ponytail at home. And, if you can't tell by the quality of my photos lately, a new camera is in order. And I mean, bad. So bad that I lose sleep over it at night. So bad that when my amazing husband surprised me by bringing home a new printer/scanner/copier/faxer I was ungrateful enough to actually think "Crap, I wanted a new camera, not a stinkin' amazing printer!"
Only 4 weeks until prom... I think my camera will accidentally get flushed down the toilet tomorrow...