Well, today I finally did it. I got my first, and long overdue, mammogram. You would think my catalyst would have been the Breast Cancer Survivor story I was assigned in October where I interviewed 8 women who had battled breast cancer. Sure, that planted the seed. Then I interviewed another woman for a local publication, a woman I know from my town. Another seed, but no appointment. Then I read the story about Amy Robach getting her mammogram live on T.V. to save a life and how it did - it saved her own. She was diagnosed with breast cancer too.
I read that, picked up the phone and made the appointment a few days ago and...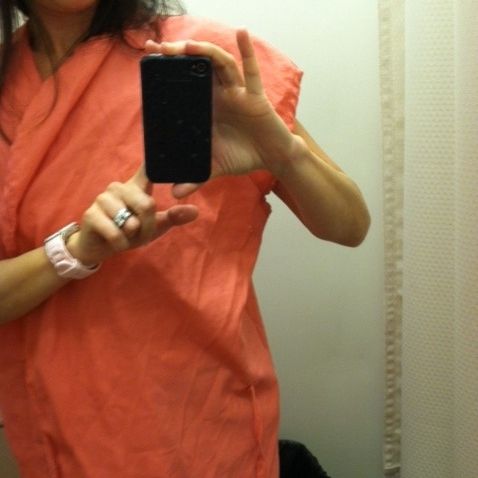 DONE!
It actually wasn't bad at all. I mean, three natural childbirths, nursing 4 children, an episode of mastitis, and my most recent escapade with a herniated disc in my back? Yeah, this barely made it on the "slight discomfort" scale. Or maybe those suckers are so beat up that they have no life or feeling left in them. Who knows.
My Breast Cancer Survivor article can be read here in
Suburban Family Magazine
. It looks WAY better in the print mag - laid out really nicely with cute pink graphics and color blocks for each story plus photos. I don't know, the wall of straight text on the website is no comparison!
****
CB had a seizure last night. After I arrived home from a little "girls night" I found her mid-seizure and stayed up until almost midnight to be sure she was okay. I remember those days when the doctors thought she'd outgrow her seizure disorder. I'm thinking that's
not
happening here.
But, as always, she bounced back today and did a good job at Tink's swim practice.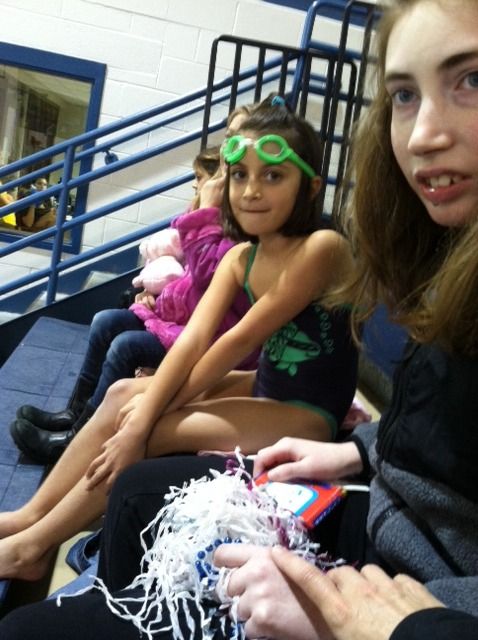 I have a weird weekend of a formal gala event and my grandfather's memorial service so despite the fact that I still have work to do, I think I'm gonna try to actually get to bed by 10:00 tonight. Dr. DiFabulous already fell asleep at 9:15 pm. It's been that kind of week.